<![CDATA[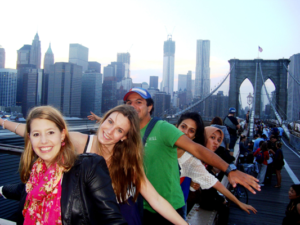 All the trees in Central Park have now turned a beautiful yellow and orange color. The fall is well underway and so is the term at NYU. The last two months and a half have passed at a dazzling speed and I feel dizzy recalling all what I have experienced during such a short period of time. Early-September I took off to Boston and Cambridge during one weekend. I was lucky to have some friends guide me around the famous campuses of Harvard and MIT, and also show how students in this area enjoyed life. Boston was a great discovery! Following the Freedom Trail, I enjoyed this smaller, cozy city with beautiful architecture and landscapes brimming with energy.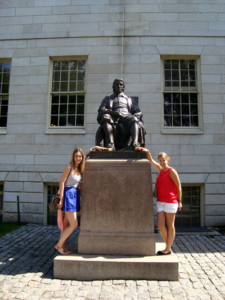 As soon as I returned to New York City, I directly hopped on the sunset boat cruise organized by the Law School for the LL.M. students. This was an excellent way for all the new students to spend some quality time together and get to know the City better, and, most of all, to get all of us excited for the year with the most amazing urban sunset view we had ever seen. The discovery continued the next weekend with a long walk to Brooklyn, crossing the famous Brooklyn Bridge up to the lively neighborhood of Williamsburg. At school, classes were already in full swing and all of them fully satisfied me. Additionally, I wished to become a true member of the NYU student community and I figured joining student groups would be the best way to make the most out of my NYU experience. Therefore, I was really happy to be accepted on the International Law Society Board and on the Journal of International Law and Politics. My academic interests also pushed me to obtain a research assistant position in one of my areas of interest for the spring term. With all of that, I was sure to feel sufficiently involved during the following months! The end of summer was marked by numerous cultural events. The highlights definitely include visiting the American School of Ballet with other Fulbrighters, contemplating astonishing displays of art at the MoMA, listening to the New York Philharmonic Orchestra and seeing Julia and Angus Stone perform.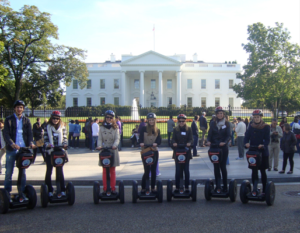 The rest of October was really busy. With the Belgian students, we first spent a sunny weekend visiting Washington DC. Trying to keep our balance, we toured the different impressive memorials on segways, making a stop at the White House. I personally was struck by the magnificent Martin Luther King Memorial and was really fond of the colorful Georgetown. During the following week, we had several law firm recruiting events in NYC and all the crazy Halloween festivities to attend. It is at this summit of excitation that hurricane Sandy hit the City. Everything dropped dead during an entire week.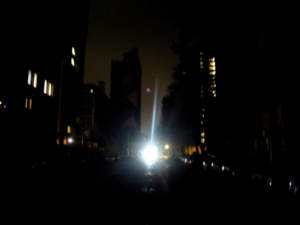 Living downtown, we were left without any power or subway access and an entire week of class had to be cancelled. Studying for my first final exam, scheduled for the next week, sitting close to my window to get as much daylight as I could, did not prove to be easy. Eventually, as November came, things went back on track, right on time for the Presidential elections. My sister could finally come and visit, and we spent a lovely time together. I now have experienced Halloween, a hurricane, an American Law School final exam and President Obama's re-election. At this point in my journey, I definitely feel ready for Thanksgiving and all the festivities that come with this lovely American tradition. Camille Leroy, LL.M Student at New York University.]]>