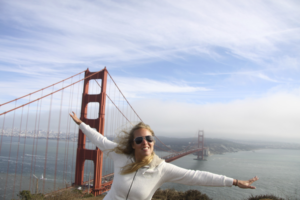 After a wonderful first semester at Berkeley Law,  my Californian adventure has revealed itself to be all that I have hoped for and more!
I am particularly happy with my choice of classes. This first semester, true to my aspirations, I have attempted to construe a very interdisciplinary program. I have indeed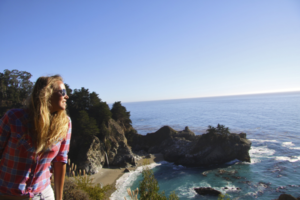 participated in a Law & Economics Workshop led by Robert Cooter, who is undeniably a star in the field. I have furthermore followed an Antitrust class, where I very much enjoyed juggling between the economic reasoning and the legal analysis.
In addition, I also signed up for a class in Leadership that brought together Law, Business and Public Policy students. This class formed the perfect framework to follow and examine the presidential elections, and to celebrate Obama's victory, Berkeley being a Democrat stronghold!
I moreover loved the mandatory class "Fundamentals of U.S. Law" and the milestone cases we had the opportunity to study such as United States v. Nixon and Roe v. Wade.
This first semester has also held many travelling opportunities. I have tasted the wines of the Napa Valley and witnessed the craziness of Las Vegas. I have furthermore explored Yosemite, Hawai'i, Monterey, Carmel and Big Sur. I now feel at home in San Francisco and had the chance to return to New York for a series of interviews.
However, the most rewarding part of my experience lies in the people I am honored to call friends. Their fascinating life experiences are both humbling and inspiring.
Gabrielle DE VLIEGHER