<![CDATA[As an organization built on creating mutual understanding between the United States and Belgium, a visit to the Red Star Line Museum in Antwerp seemed like a perfect occasion to bring together Fulbright Belgium alumni and current US Fulbright grantees to Belgium. Guy Hermans, president of the Flanders-Antwerp chapter of the Fulbright Alumni Association of Belgium, organized the event. The day started off with a delightful brunch at Felix Pakhuis near 't Zuid in Antwerp, an opportunity for Belgian alumni and current U.S. Fulbrighters to get to know each other and talk about the Fulbright experience.
Due to great interest for this event, two separate guided visits of the Red Star Line Museum had to be scheduled. Those waiting for their guided tour to start visited the rooftop of the MAS (Museum aan de Stroom), offering a wonderful view over the city. At the museum, alumni and current grantees alike learned about the crucial importance of the Red Star Line ships from Antwerp to New York and Philadelphia and the hard lives of emigrants who willingly packed their life in a suitcase to pursue the American Dream.
During this visit, Fulbright alumnus Pol Descamps (Harvard 1958 – 1959) shared the story of his uncle, Gentil Reyntjens, who travelled to the United States on the SS Belgenland, one of the most popular ships sailing under the name Red Star Line. He left Belgium in August of 1931 to study engineering at MIT, together with a group of 8 other Belgians belonging to the Commission for Relief in Belgium Fellows (part of the Hoover Foundation). The educational and cultural impact of Mr. Reyntjens is still visible today, as KU Leuven has named one of its laboratories after him.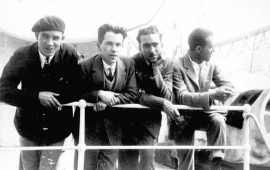 Mr. Descamps also shared pictures of his own travels to and stay in the United States as a Fulbright grantee at Harvard University in 1958 – 1959.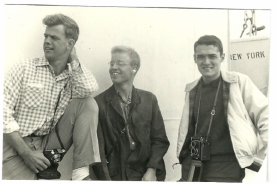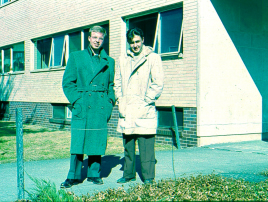 This visit to the Red Star Line Museum and the fascinating stories that were shared between Fulbright alumni and current grantees are proof that cultural and educational exchange was as important and life changing as it is today.]]>