After a fantastic year at Berkeley Law, I wanted to thank the Fulbright Commission for granting me this extraordinary opportunity. My Californian adventure has been a dream from the very beginning to the very end!

Concerning academics, I decided to honor Berkeley and California in general by choosing two intellectual property oriented classes. My first class was "Video Games and Social Media Law" and represented the perfect setting to get a panoramic view of intellectual property law, all the while applying it to a fast-paced industry. In this class, we furthermore had the chance to meet lawyers from Facebook and EA Games!

My second intellectual property class was called "IP Analytics, Strategy and Decision-Making". We studied the decisions that impacted the world of intellectual property – such as Napster and Apple v. Samsung – as well as their consequences. This class also gave us a chance to reflect on the importance of intellectual property and the changes that are on the way for this area of law!

Moreover, just as during my first semester here, I wanted to take a skills class, and this semester I choose a Negotiations class. I never imagined I would learn so much! The two
main practical exercises conducted in our class were particularly interesting. The first one was a business negotiation and students from the Berkeley MBA program played our clients. The scenario was a negotiation over an important distribution agreement between Johnson&Johnson and Merck. The second exercise was a political negotiation between two countries who had to agree on their common borders. Both exercises were very enriching and fun!

In addition, also in the skills domain, we had a mandatory legal research and writing class. The final goal of the class was to draft a summary judgment brief, which we eventually presented in front of a judge. I am proud to say I was awarded the best brief prize!

I furthermore took "International Business Transactions", during which we analyzed the main issues of an international transaction. In this class, there were as many international students as American students, which resulted in fascinating discussions.

Finally, eager to take advantage of all the opportunities offered by the American legal education system, I participated in a legal clinic called "New Business Counseling". In this context, I was able to significantly help a tech start-up, a family-owned pie business and a non-profit active in Myanmar. What an experience, both academically and humanly!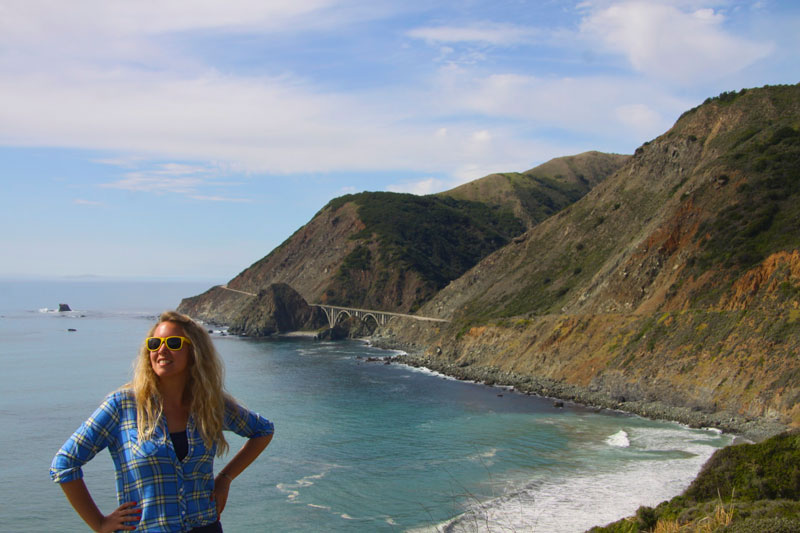 Regarding my travels, I have driven along the Pacific Highway n°1, both southbound and northbound, I skied in Lake Tahoe and closed my adventure with a tour of the national parks of the American South-West!

Saying goodbye was not easy but I am certain I made friendships for life and I am committed to bringing back a little of California here in Belgium, just as I hope I left a little of Belgium in Berkeley.

I hence wished to thank you once more for this fantastic opportunity!

Best regards,

Gabrielle De Vliegher