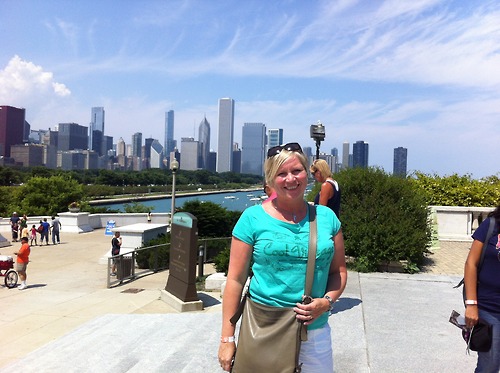 From June 16th till July 28th , I participated in the SUSI 2013 programme, funded by the US State Department and organised by the University of Illinois (Urbana-Champaign). I would recommend all English teachers to consider applying for this unique and inspiring experience.
I stayed in Urbana for almost 4 weeks and we visited Boston, Washington DC, Chicago and San Francisco in the remaining time.
The programme (SUSI stands for: Studies of the United States Institute) aims at an exploration of the American culture and society for secondary school teachers of English all around the world. And indeed, I found myself in the company of 29 other English teachers from 25 different countries.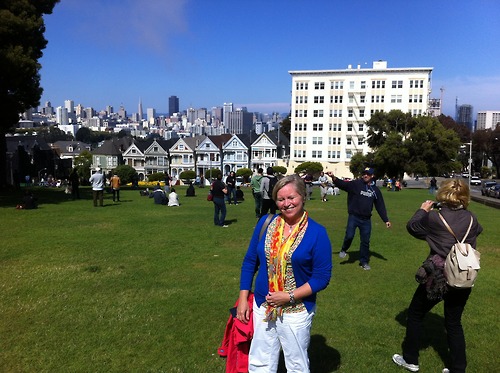 The programme offered lectures by a great variety of professors of history and social studies- giving us a thorough insight into American history and society. I feel so much better informed now, so that when I read or hear about the US in the media, I can put it into perspective a lot better than I did before. I also feel much more confident talking about America and Americans to my students and colleagues.
We were given the opportunity to socialize with 'real' Americans: staff, students and families from the community, who were all very friendly and welcoming and willing to share their lives and views with us. What surprised me too, was how interested they were in our stories as well! We were taken to celebrate the 4th of July with a traditional parade, BBQ and fireworks; we were invited to a garden party organized by secondary school teachers; we saw a rodeo, a musical, a (summer) school play, a cabaret; we were invited to local churches to experience the open-mindedness and friendliness of so many different religions (Protestant, Jewish, Muslim, …)
The city trips took us to very different areas in the US, places of great importance, both in the past and now.
Other than that, we had a lot of workshops, organized by fellow teachers in nearby high schools and we visited some schools too. This has given me some new and fresh ideas for teaching, I can't wait to explore and try out in my own classes. During the programme we were invited to work in groups on a project of our own. My colleagues from Iraq, France and Peru and I developed a series of lessons on Barack Obama and the American Dream, using resources, experiences and ideas that we collected throughout the programme. It was a great way of putting all this new input to work right away.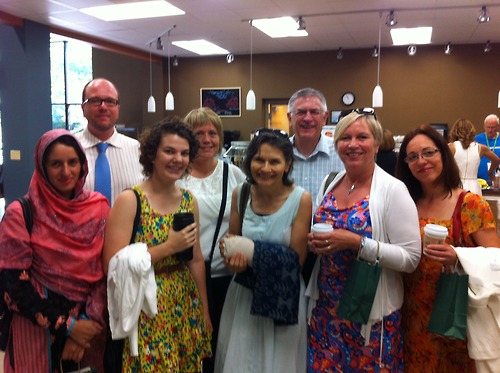 This brings me to the last, but certainly not least impressive aspect of my experience: I went to the United States to learn about American culture, but I got to know 24 other cultures too. I have friends now in Uruguay, Greece, Guatemala, Birma, Borneo, Panama, Norway, …. When we met, we already had 1 thing in common, being passionate about teaching English and now we will never forget sharing this wonderful experience of SUSI 2013. Thanks to modern technology and social media, we will not only be able to keep in touch personally, but also professionally: the sharing of resources has already begun! Also the State Department does a great job in its Alumni network and the SUSI programme as such will continue sharing resources and information through our own website.
Looking back, I can't believe how time has flown during these 6 weeks, but I have collected so many wonderful experiences that it will keep me inspired for so much longer!
Anja Lerno (anja_lerno@hotmail.com/ anjalerno.tumblr.com)
Interested candidates can find out more information here: http://www.fulbright.be/awards/grants-for-belgian-citizens/secondary-teachers/
The application form is located here: http://www.fulbright.be/awards/application-form/