<![CDATA[Professor Emeritus Edward Griffin (Departments of English and American Studies at U of Minnesota) took care of us from A to Z during the whole timespan of our stay in the States (July – August 1985). Ed, as we called him, retired in 2010 and Internet photos show him bearded or beardless, like me. Like him, when I bowed out, I wanted to keep my brain cells active. "Who's going to keep me thinking? Who's going to ask all these questions I've never thought of before?" (http://english.umn.edu/engagement/newsletter2010.php?entry=263360 ) A report by the Pranksters of Eng3005H in the Minnesota Daily of April 2010 describes him as an amazing teacher. So I read his short autobiography Making Meaning of a Life in Teaching, hoping he could still teach me something about "writing about yourself". However I found his detailed handwritten list of tips in Boston, advising us on what to eat and see, back in August 1985, more enlightening for my purpose, at least as far as style was concerned.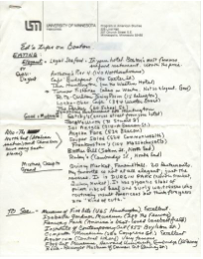 I quote: «Quincy Market, Faneuil Hall, has 20 Restaurants. My favourite is not at all elegant; just the reverse. It is DURGIN PARK (North Market, Quincy Market). It has gigantic slabs of prime ribs of beef and surly waitresses who routinely insult Americans but think foreigners are "kind of cute" ». The beef was delicious and the waitresses were indeed kind of cute… being a foreigner.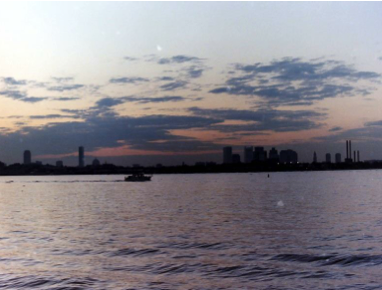 My last photo on our US tour was taken the following evening just before returning to Kelly's Landing from Thompson Island after lobster and clambake. A sort of kitschy end of movie scene with Boston's late August sunset skyline in the distance.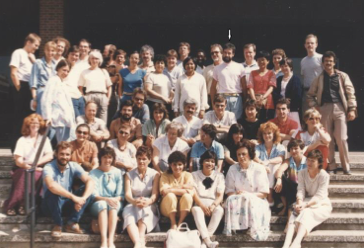 Ed was to hand out his yellow envelopes containing the contrasting class photograph taken at Middlebrook Hall on a sunny July Saturday morning with eyes facing the camera, not knowing what to expect of the two months ahead.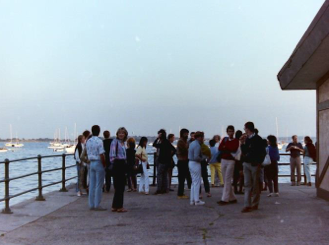 Now on the dark pier everyone seems to be lost, the group already dislocated, each of us looking in all directions, knowing we'll be on a homeward bound plane in a few hours. The next picture on the film strip is that of my kids playing in the garden back home. So all was back to normal, back to school, back to work with a midlife crisis and a divorce ahead of me, nothing quite surprizing or out of the ordinary.
When I look at those pictures again I realize they belong to another era proven by the fading stencilled ink of the tour schedule we were given. However I didn't opt just to forget the whole affair and move on. I knew a lengthy incubating process was necessary, that the brewing of ideas needed nurturing, even if I already suspected that the lecture on Edith Wharton's Ethan Frome wouldn't be useful.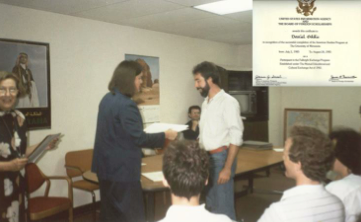 So what grew out of this American experience? Rereading my final report I noticed I had already mentioned how I had been touched by the simplicity, kindness and thoughtfulness of so many involved in the programme, including host families. The importance of relationships was something to take into account if one wanted to embark on any new scheme. Also, the pragmatic and professional approach of conscientious organisers who were helpful in so many ways, splendidly blending their easy going attitudes with efficiency was to become a necessary requirement for any future project. However the American Studies concept in itself probably represented the determining factor for the development of my post retirement activities, in a quite unexpected manner. Feeling somewhat frustrated at not being able to widen my scope in the monotonous and repetitive teaching context I daily incurred, I became determined to abandon ship and start my own venture, certain that the fruit of my past cogitations had by now matured and were ready to be delivered with the Fulbright lesson coming in handy. The most recent photographs I have are yet again of groups of people posing in front of school entrances happy of having participated in international partnerships, conferences and seminars, involving associations in fifteen European countries.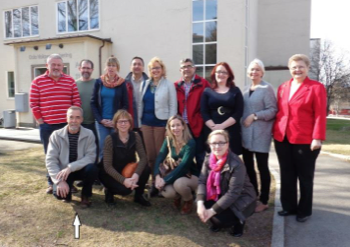 So here is the thread that links those almost thirty years: the founding of my own organisation dedicated to education and lifelong learning. It has some of the Fulbright ingredients that I recognised as being valuable for bringing people together to share their knowledge and life experiences. The idea was sparked while attending a conference at the European Parliament in Brussels for the 40th anniversary of the signing of the Treaty of Rome. On a smaller scale the organisation would be focused on people's interests for one another, their lifestyles, their wish to discover different cultures in a pragmatic way, based on the early inkling that enhancing awareness of others leads to mutual understanding (
http://www.zefor.net/
) The seed planted way back in Brainerd while staying with the Lamourea couple had developed from what was "a good idea" into a project which finally turned out to be a far-reaching endeavour to be pursued with determination.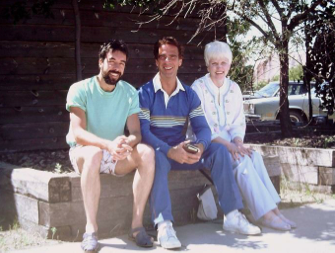 Although its conception was inspired by the American program it is far from being a copy and paste one as cultural contexts and specific individual needs on both sides of the Atlantic differ. Its perspective disputes the ongoing trend towards individualisation and self- indulgence that have been operating since the early eighties. Getting to grips with this issue requires a re-evaluation of objectives that we address by improving the effectiveness of our approach with tailored training and teaching skills for life.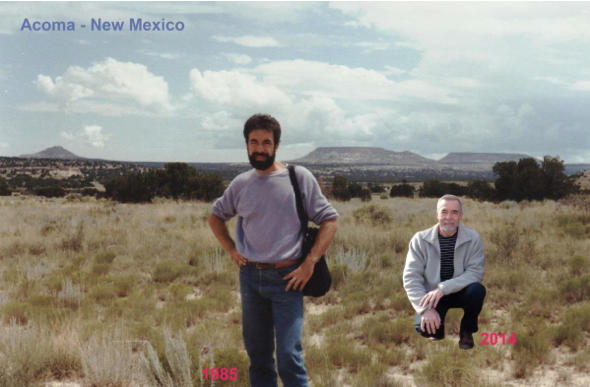 Writing these few lines about my past experience and its present significance has brought back many pleasant memories. To quote Ed Griffin once more "Putting it on paper has made it fresh and alive for me again". From this abstract it should be obvious that what remains inhabits the heart more than the brain. – Daniel Oddie, American Studies Summer Seminar 1985]]>