<![CDATA[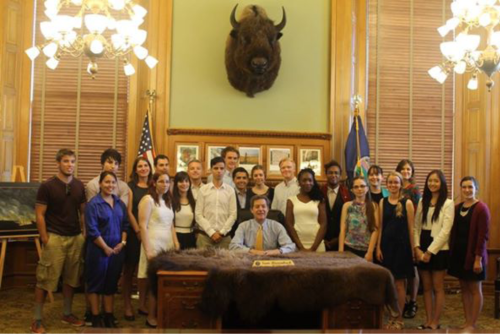 July 3th, Before boarding the plane to the United States for the Summer Institute on Environmental Stewardship, Fulbright Director Erica Lutes sent me a mail giving me –knowing now- the most accurate and helpful advice for my first trip to the United States:
"… Embrace the good and bad of the people you meet and the things you see…"
I have been in Manhattan, Kansas for one week now and my worldviews have broadened significantly. I have talked to Sustainability and Biology Research students from all over the States, celebrated 4th of July with fireworks, explored Kansas State University, learned more about Environmental Management Systems, I've met and talked to the Kansas Department of Health and Environment Division about environmental issues and learned more about the American culture and history. On July 8th I had the honor of meeting the Governor of Kansas Sam Brownback at the Kansas State Capitol. The Governor asked us about our experiences so far in Kansas and briefly addressed some of the important environmental issues in Kansas.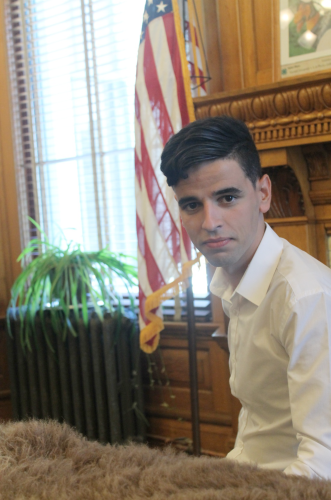 The most important word in the mail Erica Lutes sent me at the beginning of my trip was the word "embrace". Oxford Dictionaries defines "embrace" as the ability to accept (a belief, theory, or a change) willingly and enthusiastically. It's all about acceptance for me. Accepting the differences between cultures and celebrating them together. The United States is so different from Belgium, but as Erica told me, I embrace everything I see here and learn from it. All the other participants, representing most of the European countries are very inspiring. I am grateful to be amongst them and happy to see that there are people, like myself, who recognize the impact we have on the environment and who realize that we, the youth, are the ones that will have to address these issues. — Moustapha Echahbouni]]>