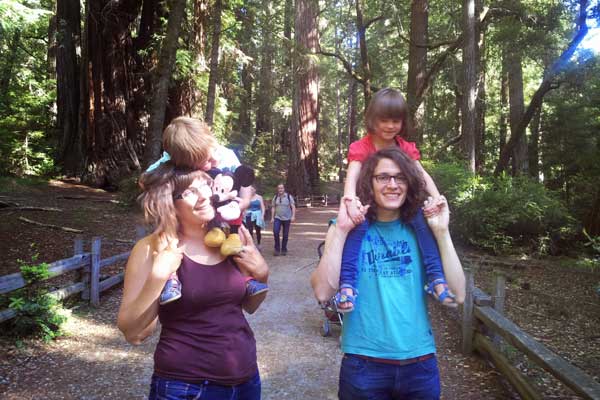 Life in Belgium. We know our neighbours, but are not really friends. The kids have to be very careful out on the street because of all the passing cars, so we let them play in our small private backyard. I go to work by train, my wife by car. We pay more than average for the "good location" of our home.
Life on campus in the States. Our house is small and sunny. We find it very easy to make friends. Thanks to the many warm and sociable mainly American neighbours – Americans definitely are more talkative than Belgians. Their kids play with ours in one large communal courtyard with playground, together with all the children of so many other U.S. and international families like us. I bike to work, we even use the bike for the supermarket. Through the courtyard contacts we find a preschool for our 4-year-old daughter, the recipe for great home-made-bread, babysitters in time of need, a chat after work, tips for plenty of activities.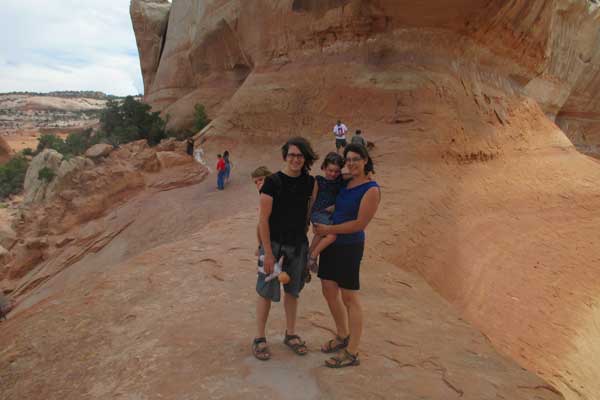 A main difference between U.S. and Belgium university housing is the possibility of sponsored family housing. Students find plenty of campus residences in Belgium, but students and researchers with families typically have no university-linked housing. These families, like us, choose to live in surrounding towns.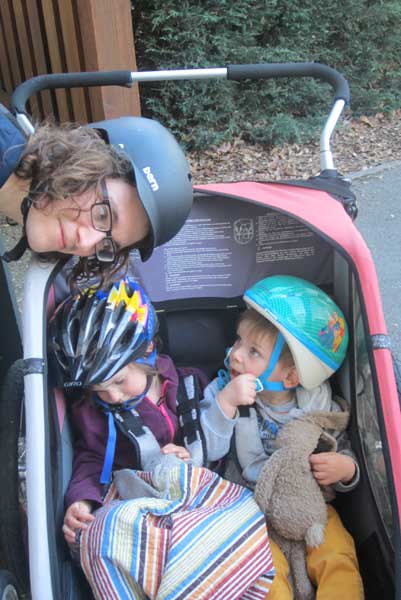 We would recommend the American campus lifestyle to anybody going for a short-term U.S. exchange experience. It might require some luck to get in – officially, family housing on the Stanford campus for instance is for students, including PhD's, only. As a postdoc or more senior scientist it is only possible to find temporary housing as a sublet from one of the full-time inhabitants going away for some time. If you are going abroad as a family, even if it is for longer than the five months we spend in the States, our advice: try hard to get into campus housing. It is cheaper, you make plenty of new contacts, and you reduce stress levels. Once you are living on campus, you can use your time to find apartments or other living arrangements from there: it saves you the task of doing it from Belgium, or from spending time in (expensive) temporary housing with the kids. So even a stay of only a few weeks can be extremely rewarding. Spend time well in advance, browse on internet fora linked to university, do your research. Getting into the campus system pays off. And even if in the end you have to settle for a place off campus, U.S. universities often offer "international activities", for families and especially spouses and children of students and researchers. This can serve as a shortcut to finding a local network of friends and things to do, a great help for a partner who might not be working during your time abroad.
— Bert Vercnocke, 2014 Fulbright Visiting Scholar, Stanford University