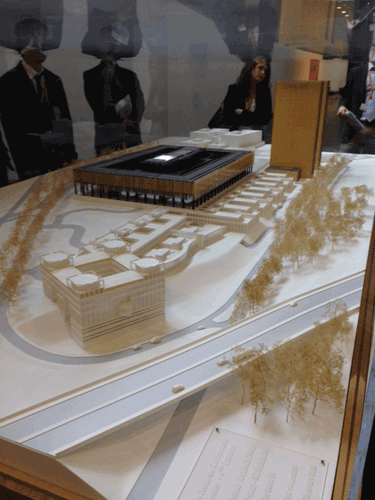 On February 12th, Fulbright Grantees ended their EU Seminar experience with a visit to the European Court of Justice and a reception hosted by the U.S. Embassy at the University of Luxembourg.
At the European Court of Justice, the Grantees were joined by a group of American University students who are also studying the politics and economy of the European Union. Both groups had the opportunity to attend a hearing of preliminary ruling between the Bavarian Administrative Court and a German fruit juice producer, a case which sought to clarify the specifics of food labeling of organic products.
The groups ended their evening with a briefing from the Deputy Chief of Mission of the U.S. Embassy to Luxembourg, Jane Messenger. The DCM extended her warm welcome to all, shared her experiences and heart felt ties with the Fulbright Program, and congratulated the Fulbright Grantees for their incredible work.
The conclusion of the EU Seminar reflected another year of success for the Fulbright Program!