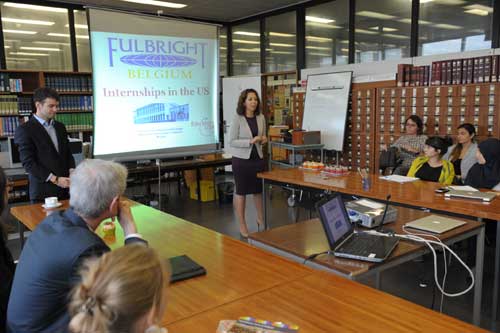 On Monday September 26th, The Commission hosted an "interning in the U.S."
workshop for over 20 Belgian university and government officials. Nabela
Conte, a representative of the Belgian-U.S. Chamber of Commerce walked the
participants through the process of advising students on finding a
sponsorship organization. She also outlined the logistics of the application
process. The U.S. embassy to Belgium also sent a representative to the
event. Tom Rogan, a senior U.S. consular officer, gave an in depth
explanation of the J-1 Visa process.
More photos: http://www.flickr.com/photos/fulbrightbelgium/sets/72157648046320371/