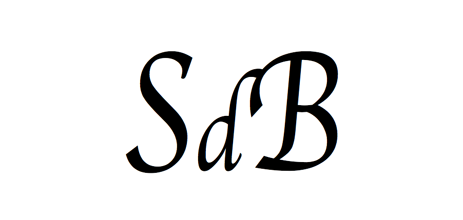 – US Department of State, Alumni Engagement Innovation Fund 2014, Finalist.
By
Vigjilenca Abazi (Fulbright The Netherlands, Harvard Law)
Hanna Bourgeois (Fulbright Belgium, Harvard Law)
Georg Pohl (Fulbright Germany, Columbia Physics)
Khaled Hamadeh (Fulbright Lebanon, GeorgiaTech International Relations)
Kristaq Profkola (Fulbright Albania, Chicago Law)
Didier Caluwaert (Fulbright Belgium, Harvard Law)
Glenn Magerman (Fulbright Belgium, Stanford Economics) – Project leader
Pitch
Radical innovations in research, business and society are rarely achieved within a niche. Instead, insight and collaboration across fields pushes boundaries for institutions, academia and society forward. "Les Salons de Borgerhout" is an interactive knowledge and communication platform, which brings together current and young leaders from the arts to the alpha sciences, to promote knowledge spillovers and to create a strong impact on societal change. We are young Fulbright alumni who reach out to connect across disciplines and society, who are in a real position to effectively make a change together and who lead by example.
What impact will the project have?
Goals
"Les Salons de Borgerhout" brings together people to promote knowledge spillovers and create a strong impact on society. It does so in a way, which is not feasible in other settings such as institutional, business or governmental constellations. Many institutions have evolved to a very specific field of operation: leaders have become specialists rather than generalists, excelling in a particular field. However, connected individuals can now do what once only large centralized organizations could, and this is condensed into the three goals of "Les Salons de Borgerhout".
The first goal: to create new sources of expertise by bringing together innovators across disciplines and fostering knowledge transfers by offering a platform of multilateral communication.
The second goal: to optimize these new sources of expertise by maximizing potential societal impact and minimizing duplicate efforts. In other words: translate institutional knowhow into real-life solutions and stimulate interdisciplinary spillovers.
The third goal: to use this new expertise to provoke innovators to think differently and differentially, to diffuse ideas back into academia, business, alumni networks and government, and to ignite change using an interdisciplinary and broad support.
Who will benefit?
1 Participants: gain from knowledge spillovers and connect to potential partners for broad bottom-up innovation.
2 Several networks interconnect: Fulbright alumni, academic disciplines, government, institutions, …
3 Periphery of the network (colleagues): tap into a vast source of interdisciplinary knowledge and spread this knowledge.
4 Institutions (business, academia, government): have access to interaction on educated ideas without the boundaries of an institutional framework.
Anticipated results
All presentations, starting point for the discussions, are ongoing research of the presenters. The topics have been fundamentally documented and studied, so a self-selection of potentially powerful projects has already occurred within the specialized field of the researcher.
The Salons then provide a platform for an interdisciplinary and society-based view on this topic, maximizing the potential real-life impact of the research project.
At the same time, knowledge spillovers lead to minimizing duplicate efforts of highly precious research time and resources, and stimulate lateral thinking by all parties involved.
These societal views then spread into the specialized fields, of which by now several have been activated, diffusing lateral thinking with a broad support and creating multilateral communication within and across fields.
The Salons and their participants can then use the network to diffuse broadly supported projects with a real-life impact on society to academia, business and governments. Diffusion does not take place from a single point, but from within several institutions, of which participants are members. Finally, personal interaction over the network can bring these institutions closer together.
Does this sound exotic? Jan Tinbergen introduced Newton's gravity model of physics into economics in 1962, a model that is still dominant after 50 years… Similarly, the literature on network theory is booming by spillovers between sociology, mathematics, economics, genetics, computer science etc.
Sometimes, it's just that: connecting people and ideas…
How to measure success
SMART criteria are not fit for the evaluation of this project, as they – by definition – kill an interdisciplinary approach. We use other key performance indicators to measure how people influence each other across fields. We do this by use of a personal "diary", where every presenter and participant tracks the following steps, and by a project evaluation by the organizers.
Before the project: A formative evaluation (survey) measures where presenters and participants stand at the start of the project (benchmark).
During the project: A process evaluation keeps track of the meetings (integral video recording + interactions by participants). Presenters and participants add spillovers, new ideas and collaborations to the diary. Several quantitative network measures exist to infer the relational growth from the information sources above.
After the project: presenters and participants review the project and explain how their views on the topics have changed, where new opportunities have been found and what potential threats arise. Organizers evaluate the impact of the project: where change occurs (e.g. media) and recommendation of where future editions of the Salons can make a difference and share the results with all stakeholders. Finally, we ask for feedback from the institutions, who may have joined one or more initiatives and make a change with us.
How will the project be publicized?
Fulbright alumni are 'connectors', spanning bridges between several networks. These networks have their own sources of media spread, so we try to minimize duplicate efforts in adding too many new channels.
Fulbright Belgium and Alumni Association (use of all official channels)
US Embassy Belgium
Belgian Embassy USA, San Francisco
Belgian-American Chamber of Commerce
Academia network of the University of Leuven, Ghent and Amsterdam (personal networks)
Institutions connected to the participants (personal networks)
Flemish government – Department of Culture and Education (personal networks)
We have also started a (closed) Facebook Group, currently featuring 120 members, and a LinkedIn group to connect online.
Local partners
Belgium:
University of Leuven, Department of Economics and Business http://www.econ.kuleuven.be/eng/
University of Leuven, Center of Excellence: Governance and Markets http://www.econ.kuleuven.be/centerofexcellence
University of Leuven, Leuven Centre for Irish Studies http://ghum.kuleuven.be/lcis
University of Leuven, Department of Electrical Engineering http://www.esat.kuleuven.be/stadius/
University of Ghent, Human Rights Centre: http://www.ugent.be/re/publiekrecht/en/services/human-rights
Medics without Vacation http://www.azv.be/en
Fulbright Commission Belgium-Luxembourg
Fulbright Alumni Association Belgium
US Embassy Belgium
King Baudouin Foundation Belgium
Katholieke Vereniging voor Gehandicapten www.kgv.be
The Netherlands:
University of Amsterdam, Amsterdam Centre for European Law and Governance http://acelg.uva.nl/
University of Amsterdam, Amsterdam Centre for International Law
Ius Commune Research School (network cooperation between universities in the Netherlands)
USA:
Stanford University – Dept. of Economics
Stanford University – Dept. of Radiology
Honorary Consul of Belgium in San Francisco
BelCham – Belgian-American Chamber of Commerce
Timeline
Preparatory phase:
1 – 15 August 2014 – Meeting with Fulbright Belgium and Fulbright Alumni Association Belgium (connect to the alumni network)
16 – 30August 2014 – Finalization of invited guest speakers (most are confirmed already)
1 – 30 September 2014 – Preparing personal diaries and evaluation processes.
Platform realization phase:
2014-2015 General Topic: "How to Envision Democracy in the 21st Century?"
Tentative schedule (more to be added):
November 2014: Keynote event: Didier Caluwaerts (Fulbright Belgium – Harvard Law, post doc): Challenges to Democracy in the 21st Century
December 2014: Akram Alkhatib (Fulbright Palestina – University of Missouri, master): European aid for Palestinian SME's to go public.
January 2015: Vigjilenca Abazi (Fulbright The Netherlands – Columbia Law School, PhD): Government secrecy and accountability – The European Union Story
February 2015: Pieter-Jan Valgaeren – Musician and Lawyer, PhD: Digital Identity and Internet Security
March 2015: Bert Vercnocke – (Fulbright Belgium – Stanford University, Theoretical Physics, PhD): Science & Mobile apps for Dummies.
April 2015: Madina Karsakpayeva (Fulbright Kazakhstan – Southern Illinois, master): Academic Support for People with Physical Disabilities – Linked with Herman Janssens (mobility for handicapped people)
May 2015: Bart Demuyt – Professor Musicology, Director AMUZ and Chairman of the Advisory Committee for the Arts, Professor (Flanders): Arts as a catalyst of opinions in modern society.
Evaluative phase:
May 2015: Evaluation send-out
June 2015: Evaluation return, analysis and sharing with all stakeholders (possibly separate event).
June 2015: Coordination on general topic 2015-2016.
Photos, video, social media
Facebook Group: https://www.facebook.com/groups/571860329577874/
LinkedIn Group: https://www.linkedin.com/groups?gid=6678132&mostPopular=&trk=tyah&trkInfo=tarId%3A1399685299006%2Ctas%3Asalons%20de%2Cidx%3A3-1-6