<![CDATA[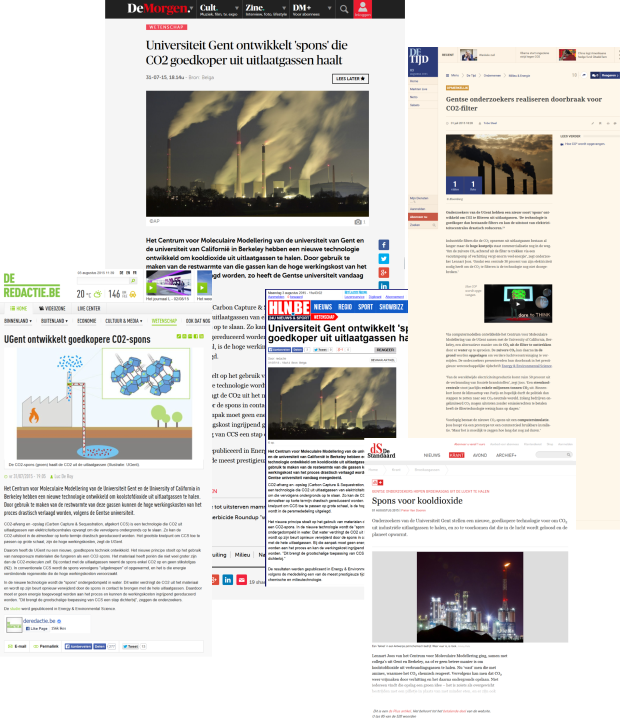 Lennart Joos is a last-year PhD student in chemical engineering at the Center for Molecular Modeling at Ghent University, under the supervision of Professor Veronique Van Speybroeck. He is modeling chemical reaction and material properties with advanced computer codes. His research interests include CO2 Capture, NOx removal and smart material design. In 2013-2014, he was a visiting Fulbright scholar in the group of Professor Berend Smit at the University of California, Berkeley.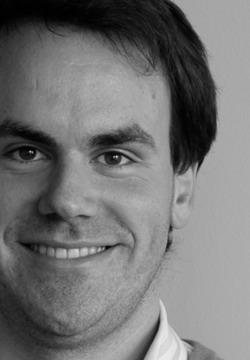 During his Fulbright year, he investigated materials that can selectively remove CO2 from exhaust gases of fossil fuel-fired power plants. The CO2 can subsequently be stored in underground reservoirs, in order to avoid accumulation in the atmosphere. As a result, CO2 capture is an important technology to mitigate climate change in the short term. Unfortunately, the current CO2 capture process has a very high energy demand, hindering the industrial deployment.
With inspiration from an earlier project in Belgium and impulses during his stay at UC Berkeley, Lennart elaborated an alternative operation of the CO2 capture process, which effectively uses the waste heat of the power plant to capture the CO2. Although the results of the computational study still have to be validated in an industrial context, this approach could drastically reduce the energy requirement of the process. The first results are published and further collaborative research is ongoing. This work was also picked up by the Belgian media and featured across several channels.
Paper: "Carbon capture turned upside down: high-temperature adsorption & low-temperature desorption (HALD)" in Energy & Environmental Science. Authors: Lennart Joos, Kurt Lejaeghere, Johanna M. Huck, Veronique Van Speybroecka and Berend Smit
Read more (Press articles in Dutch):
'Opvang en opslag van CO2 dichterbij'

(link is external)
Bron: kanaalz.knack.be
'Gentse onderzoekers realiseren doorbraak voor CO2-filter'

(link is external)
Bron: tijd.be
'Spons voor kooldioxide'

(link is external)
Bron: standaard.be
'Universiteit Gent ontwikkelt spons die CO2 goedkoper uit uitlaatgassen haalt'

(link is external)
Bron: demorgen.be
'UGent ontwikkelt goedkopere CO2-spons'

(link is external)
Bron: deredactie.be
'Universiteit Gent ontwikkelt 'spons' die CO2 goedkoper uit uitlaatgassen haalt'

(link is external)
Bron: hln.be ]]>