<![CDATA[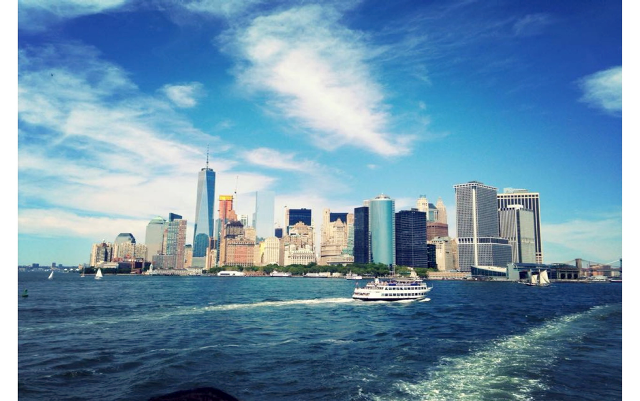 In 2010, I had the amazing opportunity to experience the US common law system while studying as an exchange student at Hofstra University in Hempstead, New York. Little did I know that five years later I would have the opportunity to go to New York again, this time for an LL.M in International Taxation at New York University (NYU) School of Law. Ever since my stay at Hempstead, I have been convinced that a US LL.M experience would be enriching both at a professional and a personal level. I knew that an LL.M in international taxation would be an important (and even indispensable) tool for me as a tax specialist in a globalizing economy, and NYU was the perfect environment, not least because of its renowned International Taxation Program. The moment I received my acceptance e-mail from NYU, I was therefore obviously very excited but, surprisingly, also afraid. Suddenly, tons of questions I had never asked myself before started popping up in my mind; "How am I going to manage everything in time?", "How will I get to know people there?", "How am I going to find a place to stay?", and the absolute winner: "Am I really going to leave everyone behind for ten months?" But, as Eleanor Roosevelt once stated: "Do one thing everyday that scares you". So I did, and I enrolled in the International Taxation Program. With the help of Fulbright Belgium, and Fulbright and NYU Alumni, I completed all the necessary paperwork and other preparations. On July 28, I finally arrived at my new home: New York City.
A few days after my arrival in the US, I attended a Fulbright Gateway Orientation at the University of Massachusetts (UMass) in Boston. The aim of the Orientation was to help us settle in through talks on US academic culture, culture shock and leadership skills as well as fun tourist-style activities. My personal highlight was the Boston DUCK tour; a tour around Boston which ends with a splash in the river in a true W.W.II style amphibious landing vehicle.
During the UMass Orientation, I met some amazing people from different countries and different cultures including Sri Lanka, South Africa, the United Kingdom and many more and I was lucky that many of them are also LL.M students at NYU. Because of them, I am certain that this year will be full of interesting discussion and unexpected insight.
NYU also provided the LL.M students upon their arrival with various opportunities to get to know the university, the other students and even New York City itself. For example, we were thrown a welcoming reception and a brunch as well as chances to visit cultural highlights such as the High Line and the Brooklyn Bridge. In addition, for the past two weeks the NYU LL.M students have been immersed in the common law and US legal system and the International Taxation LL.M students have been taking a quick course in basic principles of the US taxation system. This was a good way to experience the very demanding Socratic method (where the professors ask the students lots of questions and there is a lot of discussion), and I must admit that even after my experience at Hofstra University, I keep on being astonished by intellect of the American professors and their way to succeed on keeping your focus. I could go on and on about my experience so far, but let me summarize: if I had to describe my first month in the US in one word, I would say that it has been "incredible". I am certain that this year will be a year full of wonderful surprises. I am looking forward to it! – Lizelotte De Maeyer 2015-2016 Fulbright grantee]]>