<![CDATA[Date of Arrival: 05 August 2014 Date of Departure: 31 May 2015 1. Fulbright Gateway at Lincoln University (Philadelphia): 04-08 August 2014 Great way to start your American adventure! During the gateway, you get the opportunity to know more about the USA, about your Fulbright responsibilities as a grantee, and most importantly, meet new people from all around the world. I also had the chance to meet Fulbrighters who were going to study in NYC and that I would later meet throughout the year. Opening Dinner at the Oxford Rotary Club: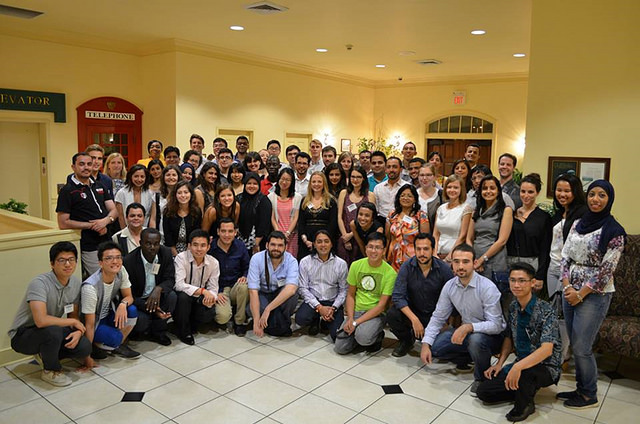 Visit of Philadelphia:
Visit of an Amish Village:
With grantees from Latvia and New-Zealand:
Completion of the Gateway, with fellow Belgian grantee Hendrik Denys:
With fellow grantees from all around the world:
2. Arrival in NYC!!
3. Survived our first two weeks at NYU! with Hendrik Denys
2. Fulbright-Millennial Trains Project Panel Discussion at the United States Mission to the United Nations organized by the Institute of International Education (August 18th)
3. Fulbright Belgium Reception at the Belgian Chamber of Commerce with Erica present for the occasion! Highly recommended (and not only for the 'Pain Quotidien' finger foods and the Belgian Beers)! (12 September 2014) With Fulbright Belgium's Executive Director Erica Lutes and other Belgian Fulbright grantees:
4.Visit of former Prime Minister, Elio di Rupo, to check on Belgium's exchange students, interns, trainees and scholars in the USA (25th September 2014); Here with the Belgian Fulbright Grantees and Director Erica Lutes:
5. Fulbright Enrichment Seminar on Civic Engagement: Advocating for Civil Rights in Atlanta! A great opportunity to meet new people and connect with the people I met at the Gateway seminar! During the weekend, we first had the opportunity to hear a "freedom singer" (who had marched with Martin Luther King Jr.) speak about the struggle during the civil rights movement, but most importantly, sing us some of the freedom songs they used to sing while marching in the 60's. The next day, we had a panel on "Encouraging Action – Learning from the Past to Advocate for the Future", which made us reflect on the impacts of segregation to today and on the current inequalities in the USA. We then went to visit the Dr. Martin Luther King, Jr. National Historic Site where we could view the King Center for Nonviolent Social Change, the Historic Ebenezer Baptist Church, Fire Station No. 6, and the block with Dr. King's birth home. At night, we all split up in different groups to attend a Home Hospitality Evening. On Saturday, all Fulbright grantees volunteered at several schools. My school had a program called the "Hands On Atlanta Discovery Program", which is an educational initiative which boost the aspirations and self-confidence of students through a multi-faceted, volunteer-led program. On Saturday, the program supports tutoring and enrichment program that provides homework assistance, tutoring, educational games, and enrichment activities. Visit of the new Civil Rights Museum in Atlanta; with grantees from New-Zealand and Iraq:
With grantees from New-Zealand, Germany and Iraq:
Volunteering at Parklane Elementary School:
With other Fulbright grantees:
With grantees from Canada and Iceland:
Closing dinner:
]]>