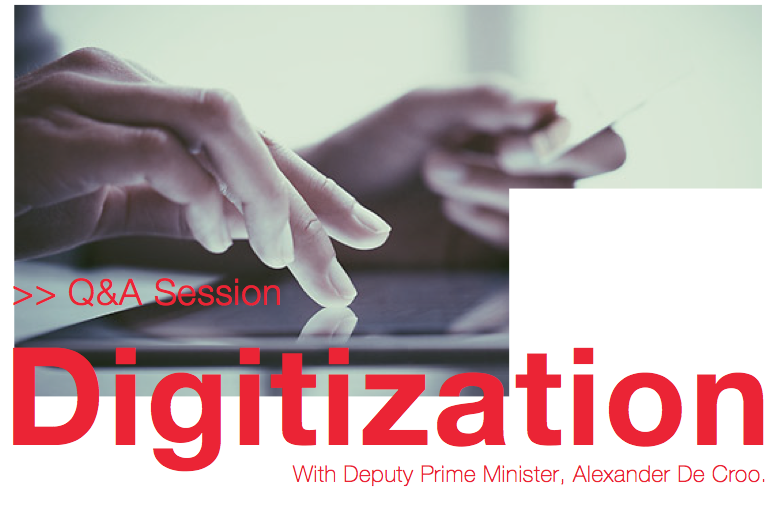 Mr. Alexander De Croo, Deputy Prime Minister of Belgium, Minister of Digitization, Young Global Leader at the World Economic Forum and Fulbright alumnus invites you to an exclusive Q&A Session on the future of global digitization.
Wednesday April 15, 2015
8:00am
1177 Av. of the Americas, 7 fl.
New York, NY 10036
Organized by Belcham in collaboration with Fulbright Belgium & Luxembourg.