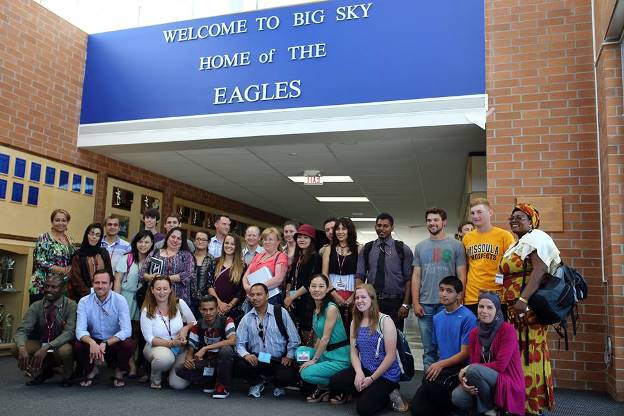 The SUSI program has triggered in depth comparisons of the United States reality with our own (educational) contexts, and has brought a feeling of achievement every time our team took a step during the program and completed it.
It has provided me and my global colleagues with self-recognition of strengths, weaknesses and areas of opportunity within the field of education. We have learned to manage ourselves respectfully in a group as diverse as a set of fingerprints. And as a result we have established strong connections that hopefully will last for a lifetime. We have learnt to "deal with it" by providing opinions and support, learning how our actions influence and impact those around us.
We have learnt to see through the lens of a country that has worked really hard to promote their values, culture and traditions; many of which they feel proud of and others which they are working to modify. We have seen their contradictions and diverse opinions on important topics, their own analysis and own opposition. We have learnt the raw truth and it has helped shape our thinking. Oh, how important it is to see the humbleness of those who work hard to maintain an identity, that work hard to make changes in their own lives, while being of service to the world.
The program has definitely made me reflect and analyze critically how all talks, seminars, workshops, visits and activities will be used to advance education in the world.
— Thomas De Graeve, 2015 Summer Study of U.S. Institutes (SUSI) participant in Montana.
Read another blog post written by Thomas on the SUSI website.