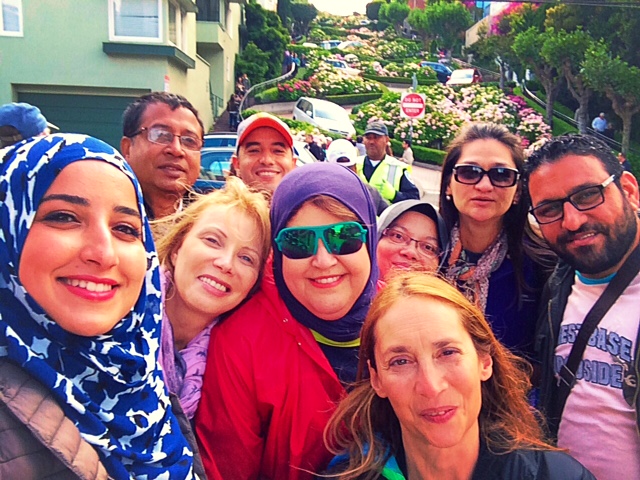 I am very glad that I have been given the opportunity to participate in the SUSI program. It was an unforgettable experience in many ways. It changed me personally and professionally. The exchange with the 19 other candidates from 19 different countries made this experience even more interesting. I got in touch with "the four corners of the world" by only travelling to one country, the US, and got to know how these English teachers and administrators work with English in their classrooms. We all use different methods but in the end our goal remains the same. This exchange opened my mind especially when you hear about the struggles some countries cope with, we sometimes forget to be grateful towards our system and we tend to complain easily.
The program provided us with a view on the U.S. Education system through different angles. I especially enjoyed the school visits and the interesting conversations I shared with my fellow teachers in the USA. I also loved the interesting workshops and lectures we attended, all given by great knowledgeable people who shared with us their educational expertise and
experiences. And last but not least I enjoyed the wonderful cities we visited; Chico, San Fransisco, Sacramento, Chicago and Washington DC.
More photos: https://www.flickr.com/photos/fulbrightbelgium/albums/72157657376420151
– Ms. Rajae Ramram
Belgian teacher and participant in the 2015 Study of the US Institutes for Secondary School Educators (SUSI) at California State University at Chico, San Franscisco