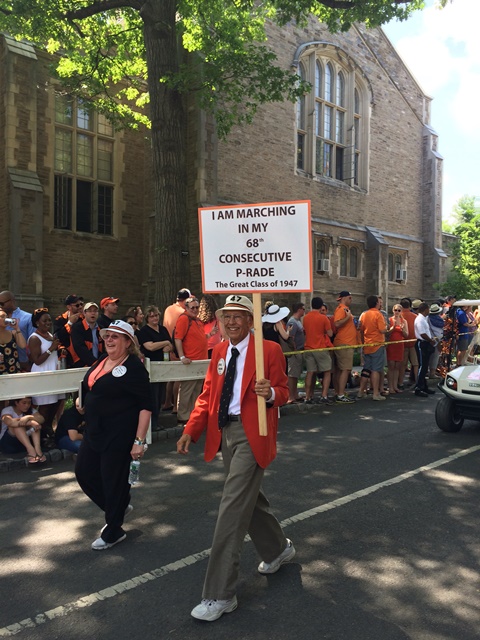 I had the chance to spend the academic year 2014-2015 at Princeton University as a Fulbright Scholar. My time in Princeton was incredibly fulfilling both at the academic and at the personal level. My research in structural engineering embraced the specific challenges and innovative solutions adopted in the U.S. and it highly benefited from the fruitful collaboration with colleagues at the host institution. This research stay opened many new perspectives for my future career.
Meanwhile, the Fulbright experience is about more than the opportunity to conduct fascinating research in an outstanding institution. It is about the bridge that is established between different cultures, with the overall goal of advancing mutual understanding. Indeed, some of the best learning of my grant period came from a deeper understanding of the American society and the American people. I learned more about their values, their interests and their opinions. I was also a privileged witness of their extraordinary kindness and hospitality. Among the things that I discovered – and that I liked the most – is the sense of community that is developed by the Americans. This sense of community was very inspiring to me and it can be perfectly illustrated by a specific event experienced during my stay: the university Reunions.
The Reunions are an annual event during which alumni from all over the country (and, in fact, the world) return to their alma mater for reconnecting with old friends, meeting new ones and sampling intellectual fare. During these three days, one gets the opportunity to meet incredible people with very diverse backgrounds – and yet, there is a strong sense that everyone share something in common, a few meaningful years spent in the same university. The alumni are grateful to Princeton, and wish to give back to the institution so that more young people will benefit from it. They do so with their enthusiasm and energy; besides, a large majority provide a financial support, with very substantial gifts made during the Reunions.
This event has no equivalent in my home institution. It stroke me that such events, by giving the feeling that one is part of a dependable structure, develop a strong sense of community and the willingness to maintain this structure by acting and volunteering. During my Fulbright period, I found many other examples in the American society, similar to the Reunions in that they made people proud to be part of a group but also committed to be together and accountable for the group structure to maintain its existence. At very different scales, I realized that the life on a campus, at New York City or in a small rural town was tremendously enriched by the sense of community that was developed therein.
I think that this is a defining feature of the American people, and one that explains their remarkable hospitality. Americans do not share as much history as European or other populations do. They primarily share values and interests. As such, they are incredibly open to new people, for these people can in turn participate in the community and contribute to its existence. What really matters is the commitment towards values and a shared mission. In Princeton, I felt welcome from day one. My responsibility in return was to do my best for this welcoming institution – by producing quality research, engaging in cultural, sportive and social events, being a good ambassador of my home country and developing many friendships. I felt very grateful to be included immediately within the community, and at the Reunions I almost felt part of a huge family.
When returning home, I will definitely make room in my luggage for this amazing leverage made in U.S.: the sense of community. It is not that it is inexistent overseas, but it can be developed to a full larger extent. I experienced it (and loved it!) during this year in the U.S., owing to the Fulbright grant, and I am convinced that it is one of the many things worth bringing back on this bridge that we are creating between our countries.
– Dr. Thomas Gernay
2014-2015 Fulbright Visiting Scholar
Host institution: Princeton University, NJ
Home institution: University of Liege, Belgium