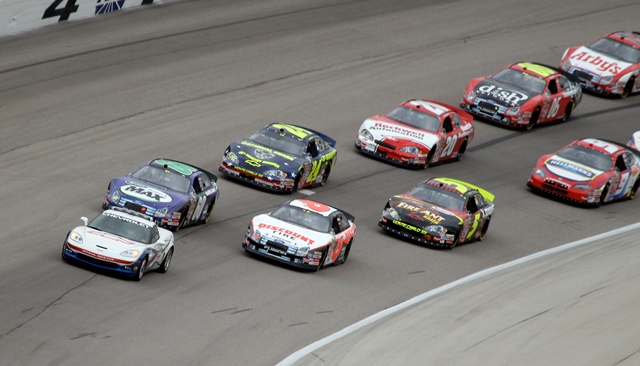 We could have hardly planned it better. The first time that Nascar is coming to Belgium and we've been offered the final of this breathtaking championship. Experience Daytona here at home and immerse yourself in a weekend full of American atmosphere!
The famous – or should we say 'notorious' – American Nascar championship is rolling into Europe like an express train. Since 2015, Circuit Zolder has been voted Official Nascar Home track. The windy track is now the home of one of the most spectacular races on the calendar. Because if there's one championship where the drivers are used to working their way through corners with several cars at once….
We'd like to invite our Fulbright Alumni, families, and friends for a fun day in Zolder on October 4!
Fulbright Event – 
Timing of races
11.25 – 12.05 Nascar Elite 2 Race 2 (16 laps)
12.25 – 12.55 Renault Clio Cup Race 1 (30')
13.05 – 13.35 Parade 1 (American Cars on invitation) (30')
15.05 – 15.35 Gridwalk
15.55 – 16.35 Nascar Elite 1 Race 2 (16 laps)
Fulbright hospitality will be open from 11.00 to 17.00
Price for:
o Ticket and VIP parking
o Grid Walk
o Sandwiches and soup and drinks
o 30 min visit behind the scenes
€ 60/person, incl. 21% VAT
Registration via Fullbright office: Nathan Hoffmann –  nathan@fulbright.be
Location:
Circuit Zolder www.circuit-zolder.be/en
Terlamen 30
B-3550 Heusden-Zolder