<![CDATA[Since I was 15 years old I have been a fan of American culture. I can now say that I have scratched off my bucket list one of my biggest wishes. Coming to the U.S. has allowed me to experience different things: I got to have pancakes, eggs and honey for breakfast (honey and eggs mixed together are – surprisingly - an amazing mix). It also gave me the opportunity to meet a group of genuinely great people. Not only my 21 new friends but also all the mentors, program coordinators, Chattanoogans and all the people I met during this month. My experience would not be the same if it had not been with them.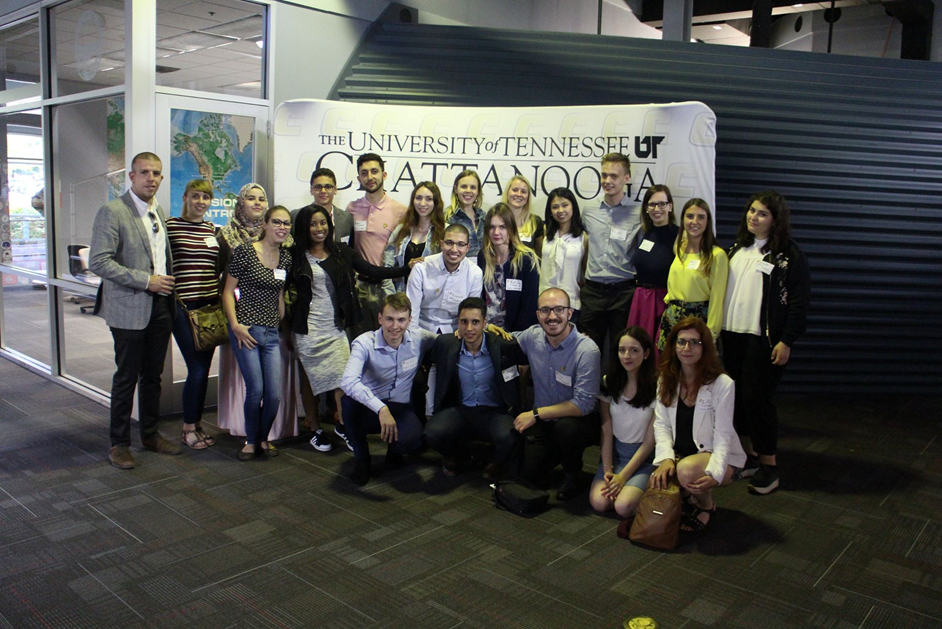 The summer institute for social entrepreneurship was one of the best experiences of my life, it didn't only provide me with an understanding of social entrepreneurship in general and more specifically in the US, it also helped me step out of my comfort zone. This program taught me how to deal with communication issues due to the difference of languages but also due to the different cultures and perceptions of each of us. To live with 21 other students from all around Europe made me feel more like a world citizen than a European or Belgian one. Moreover, I discovered American culture. Meeting with the different communities in Chattanooga and seeing all the accomplishments they made during the last 20 years to improve life in their cities was really inspiring. To see how they transformed "the dirtiest city of the US" in one of the most amazing cities I have visited. The homestay weekend was also a way to discover the way of life of American people, even sharing a dinner and some typical activities with my host family was a good experience and made me feel more comfortable with American culture. Another part of this program was the volunteering activities, from rebuilding a house for Habitat of Humanity to labeling cans for the food bank and also a day with the staff of the American Red Cross, all these activities which we did as a group helped us to achieve a bigger group cohesion and also to realize that it is with small steps that we can accomplish great things. We also visited a lot of social ventures so we would become able to turn the theory which we learned in class into practice.
The last but not least part of this amazing month was the study tour in Boston and Washington D.C. There we had the opportunity to visit the campus of the best universities in the U.S and in the world, namely MIT and Harvard University, we also visited a great co-working center where we felt like we were in the future, it was so inspiring and so valuable for us. In Washington, we were so excited to meet the 44 other European leaders from the two others institutes, even if it was only for three days it created a strong link between the entire SUSI group. Presenting our Capstone project which we worked on it from the second week to the last one, in Washington D.C, in front of all the students, all the staff of FHI360, the representatives of each university and Mrs Dickson from U.S Department of States had been the most powerful accomplishment of this program.
It was not easy to summarize an experience like this in only one post but as American people always said "make the story short". I hope this post will encourage students to apply for this program, it is a lifetime experience for sure.
I would like to thank everyone who gave me the opportunity to live this amazing experience. – Bouchra Zaidouni]]>