As a reporter on a Fulbright in the US I had the chance to cover the US elections while taking classes at the School of Journalism in Columbia, Missouri. I went to the presidential debate in St Louis, canvassed with Democratic volunteers and reported on the importance of the African-American vote.
At the same time, I wanted to report on those who were the most important part of this election: the American people. In the weeks leading up to Election Day I therefore asked 'ordinary' Americans who they were casting their ballet for and why. It resulted in a mosaic of voters of different ages and races which you can find on my newspapers Instagramfeed. I'd like to introduce four of them.
Colleen Loftus, 23, Missouri
My roommate Colleen posed with a blank paper because she wasn't voting. She's not interested in politics and didn't like either of the candidates.
Colleen is not the only one who stayed home on Election Day. Voters between 18 and 35 could have outweighed babyboomers (51-70) for the first time this election. Historically most of them vote Democratic. 66 percent of this group voted in 2008 for Barack Obama. But only 55 percent voted for Hillary Clinton on November 8th.
During the Democratic primaries most millennials supported Clinton's opponent Bernie Sanders. Even when Sanders endorsed Clinton after his defeat, a lot of millennials remained very skeptical towards the former Secretary of State. She was seen as the ultimate establishment candidate.
On my college campus the 'Feel the Bern'-stickers still decorate dozens of bumpers, backpackers and computers. Before and after Election Day I spoke to many students who supported Sanders in the primaries. A lot of them had trouble accepting his defeat and were hesitant to vote for Clinton. Some of them filled in their grandparents or Mickey Mouse to be elected for president. 'Everything was better than these two terrible candidates', said one of the students.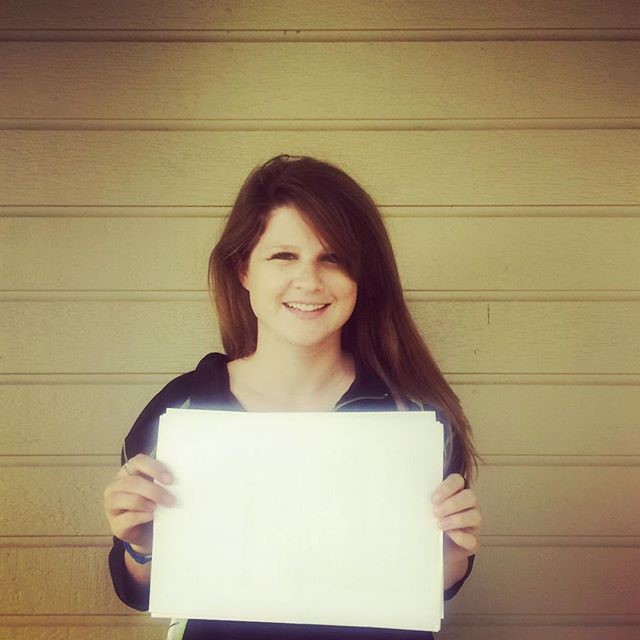 Julie Melvin, 50 Indiana
When the now-famous tape of Donald Trump in which he talks about groping women leaked, the Clinton campaign hoped female voters would turn away from the Republican nominee. I met Julie Melvin only a couple of days after that news broke and she dismissed the tape completely. 'The men of your generation, these so-called metrosexuals, are afraid of their sexuality', she told me. 'What's wrong with a real man?'
She supported Trump because of his views on immigrations. 'Illegal immigrants are treated better in America then our veterans who risked their lives to keep us safe in our homes. Trump is finally going to do something about that.'
In the end, fifty-three percent of white women voted for Donald Trump.
Johnny Whitgate, 42, Missouri
Johnny was on his way to church with his family when we spoke on a sunny Sunday morning. He said he worked in the security detail of Trump several years ago and had learn to appreciate the then presidential nominee as a respectful boss and businessman. But Johnny feared his impulsive temperament as future president of the United States. He would have voted for the Democratic nominee 'if it would be anyone else than Hillary.' As so many Americans Johnny didn't 'trust' the former Secretary of State because of her past, her actions in Benghazi and the use of her private e-mail server. 'I wish there was a third choice but Trump is the lesser of two evils.'
Jamal Houston 42, Missouri
Jamal was one of the few people I met who voted for Clinton not just out of fear for a Trump presidency but because he actually supported her. 'These young people haven't experienced the Clinton presidency in the nineties but it was a good time for America, especially for black folks. People had jobs, were able to buy houses and start a family.'
Jamal was disappointed in young activists he knew who weren't planning on voting. 'They don't fully realize what's at stake here. My grandmother had to sneak in via the back door when she went to a restaurant. She had to go to a different bathroom and sit in the end of the bus when she went home afterwards. She would have done anything to be able to vote. We can't just take these things for granted when Donald Trump is so close to the Oval Office.'

— Barbara Moens, 2016-2017 Fulbright journalism grantee at the University of Missouri