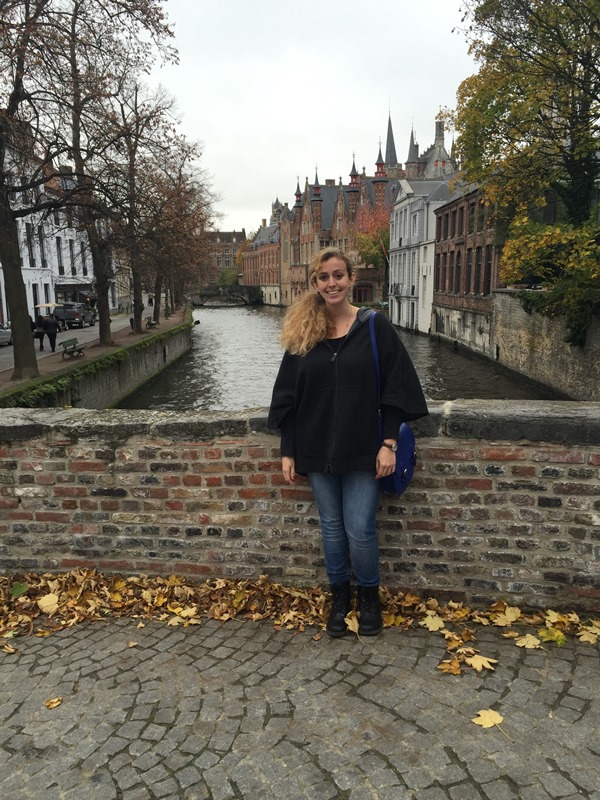 Why preserve buildings? This is a question that many in America cannot answer. As a graduate student in historic preservation, I saw that Belgium not only saves large swaths of old architecture but also repurposes them for new and interesting uses. To create a compelling argument for why American institutions should also consider adaptive reuse over new construction, I am researching Belgian art institutions that are in repurposed historic spaces. My final project will be a guide explaining the benefits that accrue to these institutions, and how Americans can learn from their example.
I arrived in Belgium unsure of what to expect as a fledgling researcher. Would I be able to communicate effectively with native Flemish and French speakers about such an esoteric subject? Would the buildings be as interesting as I thought based on impressions from their websites? Was I undertaking too expansive a project? I applied for a Fulbright with hope and confidence, but was now nervous about working full time as a researcher abroad.
Fortunately Belgium – more specifically, Belgians – quickly put me at ease. Flemish speakers are quite proficient in English. People in Brussels and Wallonia are patient as I stumble through rusty French. Fellow students I have met at Ghent University, where I am based, are happy to share their thoughts on the nation's architecture and ask questions about my research. Plus, whether we are at an academic event or a bar, they genially translate for me (though I am slowly catching on by studying Dutch at the university). During my first month in Belgium, I traveled to half a dozen cities throughout the country. Some buildings were indeed as interesting as the Internet led me to believe, while others fell short. After talking it over with my advisor, Professor Dirk de Meyer, I selected the Herbert Foundation in Ghent, La Patinoire Royale in Brussels, and Extra City in Antwerp as case studies for my project. I reached out to people at each institution, secured an interview with the architect of one building and will talk to museum staff at another space this week.
It would be a lie to say that research is easy. My project has so many possible routes, it can be hard to create and follow one path. Linguistic barriers persist: I interviewed the architect in French, which was a huge challenge. And it is hard to work totally independently, with no colleagues to see each day and the success of my work entirely resting on my own shoulders.
But the Fulbright Research Grant has provided a joyous experience that allows me to travel around the country, intimately experience another culture, and learn that language of my new friends and colleagues. When I studied abroad in college for a couple of months, I never shook the feeling of being a tourist. Arriving in Ghent more or less alone, I have come to feel part of the country and community by learning more about aesthetic culture through my research; running errands using Flemish; and experiencing Belgian holidays, customs, and quotidian ways of life with the people I have become close to here. When I return to America I will have more than a guide to successful adaptive reuse, I will also have lived experience of being a bit Belgian.
By Jacqueline Drayer,
2015-2016 U.S. Fulbright student grantee to Belgium