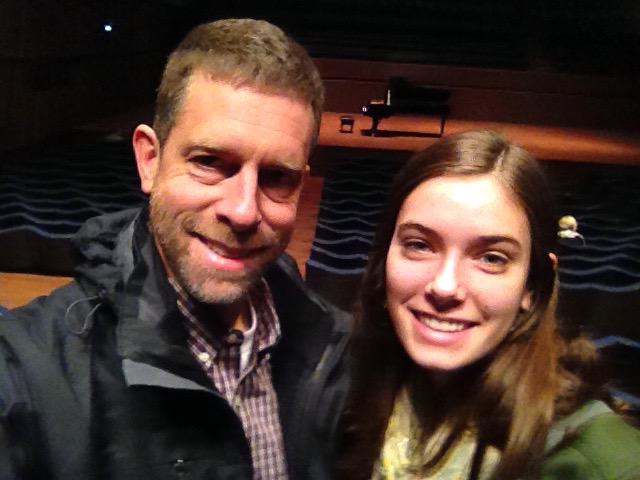 2 months ago Prof Matt DeJongh, Professor in Computer Science at Hope College in Holland, Michigan, started as a visiting scientist at the LCSB. Today he tells us more about the motivation and his plans for the next four months in the Thiele lab.
Tell us a bit about yourself!
I first became interested in computers in 1980, when my high school purchased a desktop computer for use by math students. This also happens to be the last year in which I took a biology course. So perhaps it is ironic that I now work in the field of Bioinformatics! I completed my Ph.D. in Artificial Intelligence at The Ohio State University in 1991, then worked as a Campus Minister at the university until joining a bioinformatics start-up company as a Software Engineer in 1998. Following the "dot-com" bust of 2001, I moved to Holland, Michigan (which was founded by my ancestors from the country of Holland in 1846), to join the faculty of Hope College, where I teach Computer Science and do research in Bioinformatics with undergraduate students. My wife Kim (who will be joining me here in April with our son Gabe) and I have been married for almost 27 years, and have four children, including one daughter, Alexandra, who is enrolled this semester in Langue et littérature françaises at UNILU.
So after having been professor at Hope College since 2002, you thought "Let's go to Luxembourg". How come?
There are three reasons that made Luxembourg the perfect choice for my sabbatical. First, my research in software for genome-scale metabolic and regulatory modeling intersects very fruitfully with the work done in the Thiele lab, setting up a nice collaboration with clear, achievable goals in a one-semester time frame. Second, I grew up speaking French in Montréal, and have lived in France several times, and wanted to find a sabbatical location where I could continue to develop my language skills. Third, I have received a grant for educational and cultural exchange in Luxembourg from the United States Fulbright Scholar Program and the Commission for Educational Exchange between the United States of America, Belgium and Luxembourg.
So how is it to do a sabbatical? And how is Luxembourg treating you? 
My experiences in Luxembourg and at the university have really exceeded my expectations. I have been warmly welcomed and already feel like a valued member of the community. The Thiele Lab is very friendly, and we have enjoyed meals, beers, and TGIaFs together. My daughter lives in a student apartment in Esch, and we have ventured out to explore the cities of Esch and Luxembourg together. We enjoy the mix of languages, cultures, the old and the new, and the ease of mobility on public transportation and vélos.
You still have four months to go. What are your plans?
I am working with Ines Thiele to port some of her software for modeling gene transcription and translation into the U.S. Department of Energy's Systems Biology Knowledgebase (KBase: http://kbase.us). This will make the software accessible for a world-wide scientific audience, and also make it applicable to thousands of microbial genomes available through KBase. I will be traveling to several conferences over the coming months to present this project. When my wife and son join me in April, I look forward to introducing them to Luxembourg, and practicing our French, as well as German (which my wife and I have been studying at Hope College in preparation for this trip). And my daughter and I plan to make several trips back to the Chocolate House in the city!
This text was reposted from the University of Luxembourg Centre for Systems Biomedicine (LCSB) Newsletter