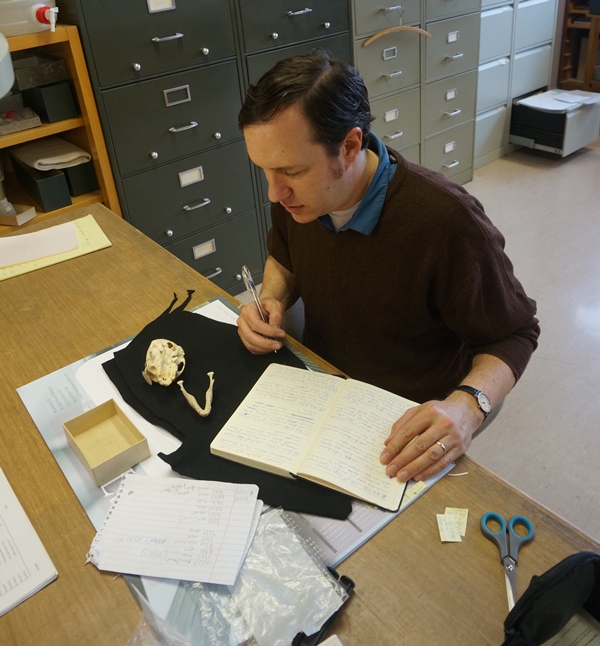 I arrived in Brussels about 12 days ago and was greeted by my family a few days after my arrival. We have set up residence in the Centre Ville of Brussels on Rue de Lombard about 120 meters from Manneken Pis. This perfect location provides plenty of access to the old city center, including the Grand Place and Central Station metro station. The metro is linked to a tram that leads directly to Tervuren which happens to be only a few minutes walking from where the collections are maintained at the Scientific Services Building of the Royal Museum for Central Africa. Although the museum itself is closed for renovations, the scientific services building, which is about 100 meters past the historic museum, is open for researchers.
In addition to the tram, it is also possible to bicycle from Centre Ville to Tervuren. Since I commute to work via bicycle in Atlanta, I am used to lengthy bike rides. I was pleased to discover much of the Avenue de Tervuren/Tervurenlaan—which is only about 25 minutes away from my apartment via bicycle—has a demarcated and safe bike path. The route I've chosen traverses many of the beautiful and spacious parks of the Centre Ville, such as Parc de Bruxelles, Cinquantinaire and Parc de Woluwe, as well as the magnificent buildings, grand architecture and splendid thoroughfares of tree-lined streets. I was pleasantly surprised to see so many other bikers—something I was not necessarily expecting. Upon reaching the border of the Brussels region and Flemish Brabant, the Tervurenlaan bike path (and tram) crosses through forests. Eventually, one reaches the charming town of Tervuren.
Another startling discovery is that I cross the language divide several times a day. Since I speak fluent Dutch, Flemish is quite easy for me to understand, although I will say that some of the regional dialects can be rather difficult to interpret. My ability to speak French was enhanced greatly in Fall 2015 by taking the third level of French (Intermediate I). I have been trying to speak English only when absolutely necessary. As I traverse from Brussels to Flemish Brabant and back, I find myself shifting languages depending on where I am and to whom I speak. This is one of the most mentally stimulating cultural experiences of living in the Brussels region. Given the different variants of Flemish and French, it may be more appropriate to call this region of Belgium a language bricolage rather than a linguistic divide. For example, I have noted people using French and slipping in a Flemish word or expression and vice versa. It is almost as if there is a single language with two segments and speakers of both lie somewhere on a continuum between French and Flemish.
Social, cultural and linguistic impressions aside, the research has been going exceptionally well. I began by creating an inventory of the genera I wished to examine at the Royal Museum for Central Africa. Then I started examining individuals using photography. This kind of documentation of the collection will be an extremely valuable and useful addition to the study. I have also begun creating dental molds of the chewing surface of the teeth and describing in my field notes the age based on dental eruption and wear for each specimen. So far I have concentrated on Cercocebus agilis, a medium-sized Old World monkey from Central Africa, and a known hard-object consumer. This taxon will help decipher the kinds of signals typical of extractive foragers that can then be compared to the dietary signatures on fossil primates. Differences existing among the different life cycle stages of this extant taxon can be compared to those in fossil taxa.
In addition to my work at the Royal Museum for Central Africa, I will be visiting the Royal Belgian Institute for Natural Sciences to examine the Neolithic and Medieval human collections curated there. I have contacted a peer at the Vrij Universiteit Brussel to announce my stay as a Fulbright scholar and have received an invitation to give a presentation about my research at the Faculty of Natural Sciences. Later in January, I will be traveling to the Université de Liègé to create dental molds of fossil Neandertals. In the meantime, I'll be at the Royal Museum for Central Africa working with the collections and the curators while supported by the Fulbright program.
— Dr. Frank Williams,
2015-2016 Fulbright scholar to Belgium