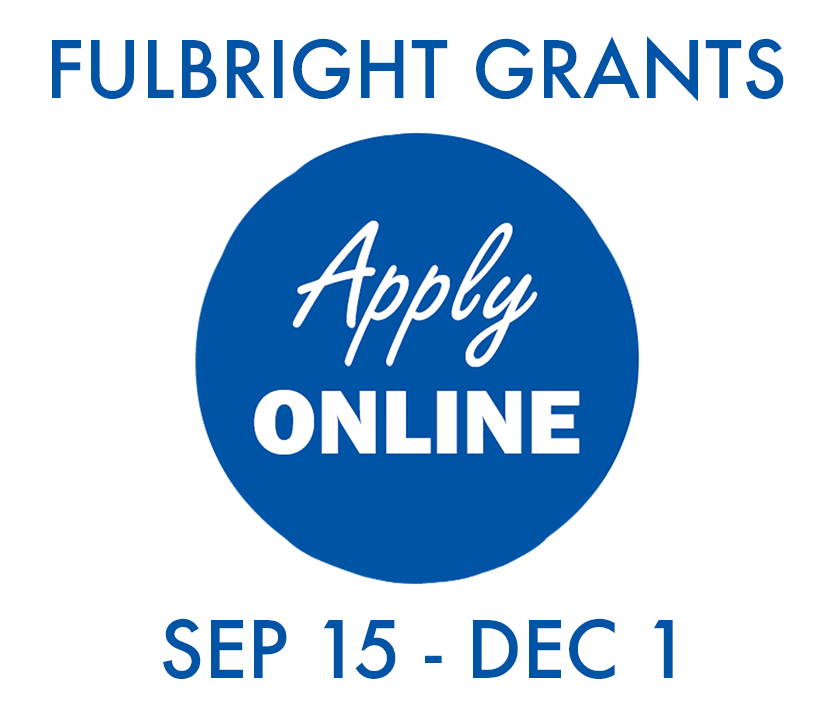 Brussels, September 15, 2017
The Commission for Educational Exchange between Belgium, Luxembourg, and the U.S. is pleased to announce that the Fulbright award competition for Belgium, Luxembourg, and Schuman for academic year 2018-2019 will open on September 15th, 2017 and closes at noon on December 1st, 2017. Applicants must complete an online application available via a link on our websites. The Fulbright Program is the flagship scholarship program promoting international exchange between the United States and over 160 countries worldwide. It fosters and promotes academic excellence and cross-cultural exchange.
The Commission for Educational Exchange between the United States of America, Belgium and Luxembourg administers several prestigious Fulbright scholarship programs for citizens of the aforementioned countries. Fulbright grants are available for graduate study, pre-doctoral and post-doctoral research and university lecturing. There are also programs for journalists, secondary school teachers of English and foreign language teaching assistants in French and Dutch.
The Commission also administers the prestigious Fulbright-Schuman Program in European Affairs, which is co-financed by the Directorate-General for Education and Culture of the European Commission and the U.S. Department of State. This program allows for European students, academics, professionals and policy makers from the EU to travel to U.S. institutions to engage in research or study of topics of interest to U.S.-EU relations.
Our commission will nominate between 15 and 20 Belgian and Luxembourgish students, 10 to 15 Belgian and Luxembourgish scholars, 5 to 10 Schuman scholars, and 5 to 10 Schuman students. Fulbright grantees receive a scholarship toward their tuition and fees, living expenses, and other related costs. The scholarship amount is set at $2000 per month for students and $3000 per month for scholars (postdoctoral researchers, visiting professors, and some mid-career professionals.) with a maximum stay of 9 months. Student grants usually take the form of a master's degree program, or up to a nine months of research as part of an ongoing doctoral degree. Grants are also available at the post-graduate level for scholars – that is, applicants who already have completed their PhD – to lecture or conduct research at an accredited U.S. institution. While most students apply for funding for a full academic year with a minimum stay of four months, scholars may propose a research stay with a duration as short as three months.
We seek to put together a diverse cohort of grantees from across all of Belgium, Luxembourg, and the EU. Candidates from all academic fields are encouraged to apply. Well qualified candidates will have ambassadorial qualities and demonstrate a desire to foster leadership, learning, and understanding between cultures. Successful applicants will demonstrate English proficiency and a record of academic excellence.
Grants available for Belgian and Luxembourgish citizens:
http://www.fulbright.be/awards/grants-for-belgian-and-luxembourgish-citizens/
Grants available for EU citizens:
http://www.fulbrightschuman.eu/grants-eu-citizens/