What could be more quintessentially American than football on a Sunday afternoon? Since part of Fulbright's mission is to share American culture abroad, while experiencing and engaging with local cultures, one of my plans was to find out about any local American football clubs and try to attend some games. A Belgian housemate told me he knew several members of the Antwerp team and made sure to let me know when the season was beginning.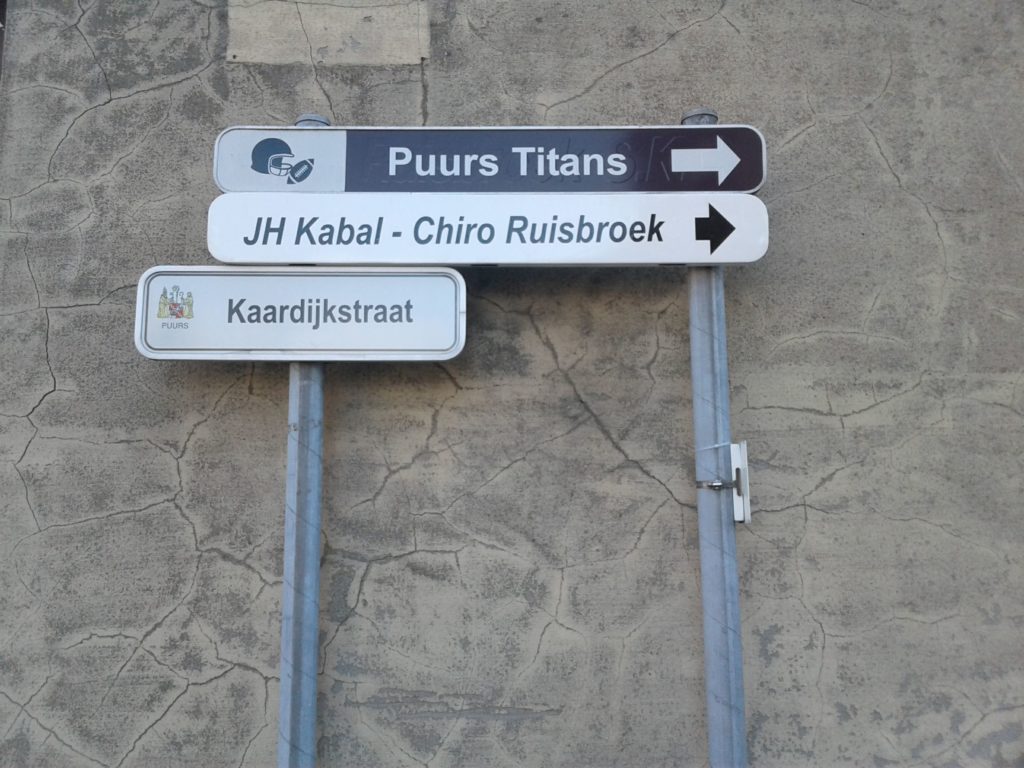 A week before their first game, I found out the team was hosting a viewing party for Super Bowl LIII at a restaurant/bar and everyone was invited. It turned out to be a great opportunity to meet the players, spend a night out late, and enjoy the game. Everyone knows soccer is the preferred sport (by far) in much of Europe, and Germany and England are always the countries associated with American football. Yet Belgium also has some insanely passionate and knowledgeable fans, and they hosted a raucous viewing party I enjoyed just as much as any Super Bowl party or big SEC game back home.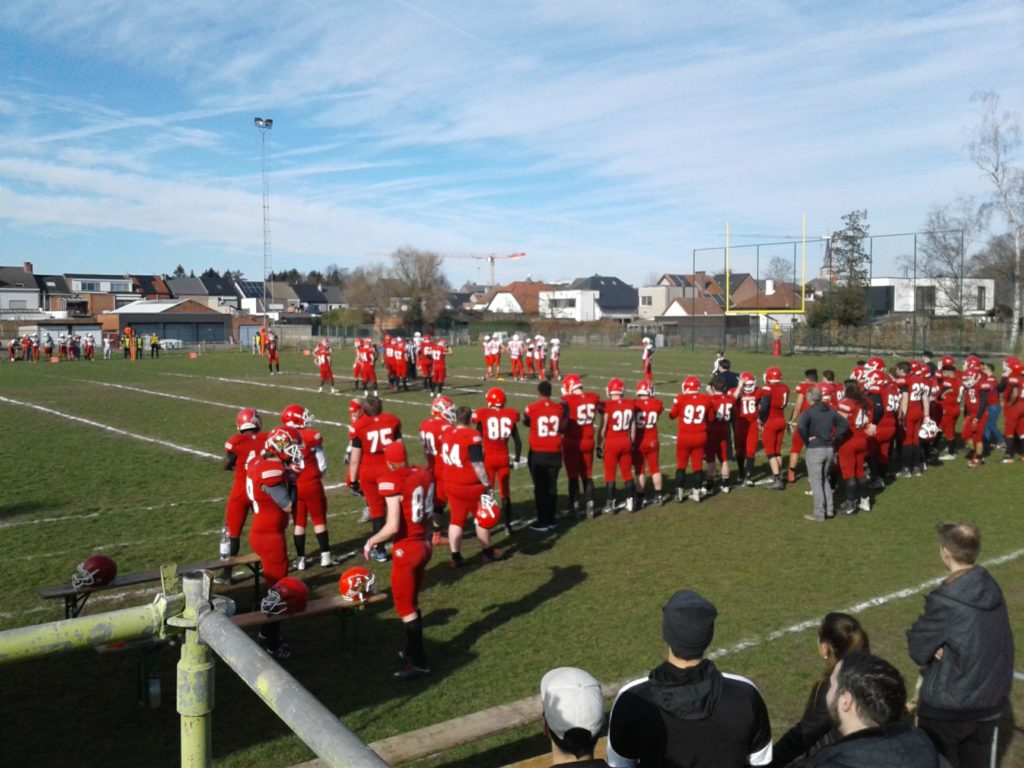 Fast forward a week, and I traveled with a friend and fellow Fulbrighter to the Antwerp suburbs to see our first game of European American football.. (We had a bit of snafu related to the trains and temporary station closures, but that's a story for another time.) What a great blend of an American activity with a distinctly Belgian flavor–the game was unmistakably similar to an FCS or Division 2/ 3 NCAA game, but the beer, food, and general atmosphere were uniquely Belgian. The players were amateurs but played passionately for love of the game. There were some quirks–all PATs and field goal attempts must be done from one side of the field (to prevent losing the ball in the woods and creek behind one side); there was no scoreboard or game clock, which took some getting used to; and the Argonauts' jerseys had an "Argonauts" label clearly embroidered over the words "South Dakota"! They must have been refurbishes purchased cheaply. This detail we found especially interesting–the uniforms themselves has been adapted from an American football program.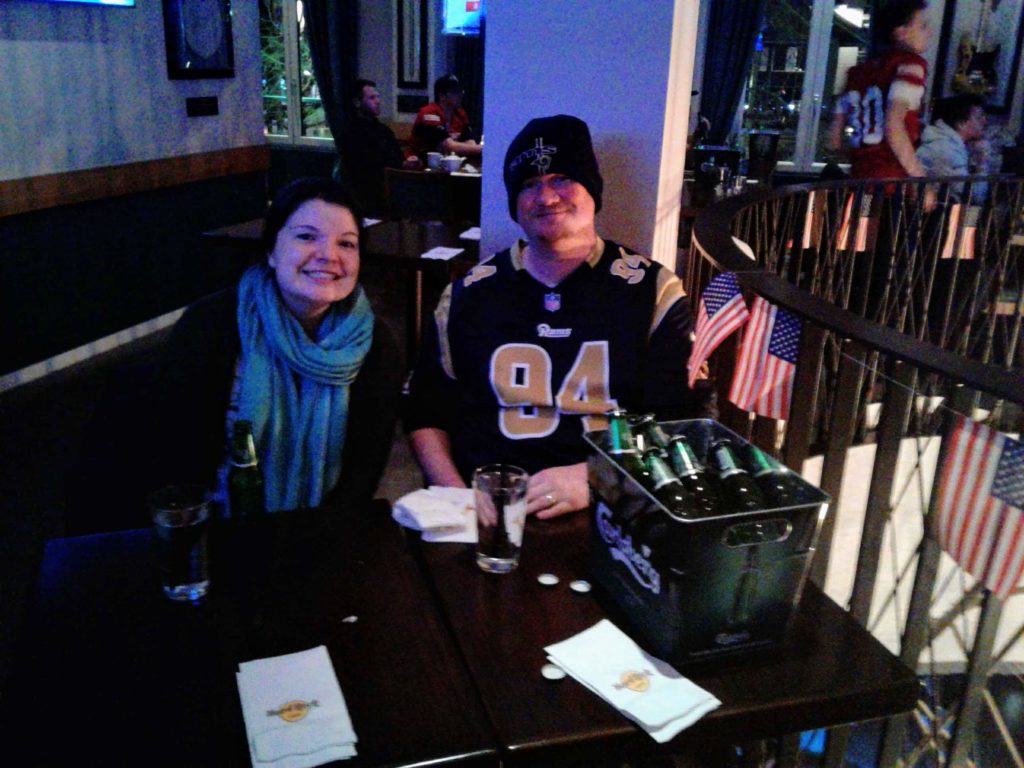 International Fairs, the Post-Colonial Nation, and Archives: Doing Research in Brussels – Fulbright Belgium / Luxembourg / Schuman
Eric Rexroat is the recipient of a 2018-2019 Fulbright U.S. Student Program Award to Belgium. He is a Ph.D. candidate in modern European history at the University of Mississippi.

Articles are written by Fulbright grantees and do not reflect the opinions of the Fulbright Commission, the grantees' host institutions, or the U.S. Department of State.