Study of the U.S. Institutes (SUSIs) for Student Leaders are five-to-six-week academic programs designed for foreign undergraduate students between the ages of 18 and 25 to improve their understanding of the United States and to develop their leadership skills. This program is funded by the U.S. Department of State's Bureau of Educational and Cultural Affairs. The Study of the U.S. Institute on Youth, Education, and Closing the Skills Gap explored how advances in technologies such as artificial intelligence, automation, and robotics are shaping how we work, where we work, and the skills and education required to work. Ryan Danenberg, a bachelor's student in Applied Electronics at the Haute École Francisco Ferrer in Brussels was nominated by the U.S. Embassy to Belgium and the Fulbright Commission of Brussels to participate in this SUSI Program at the University of Massachusetts Boston during the summer of 2019. This is how Ryan experienced his educational adventure in Boston…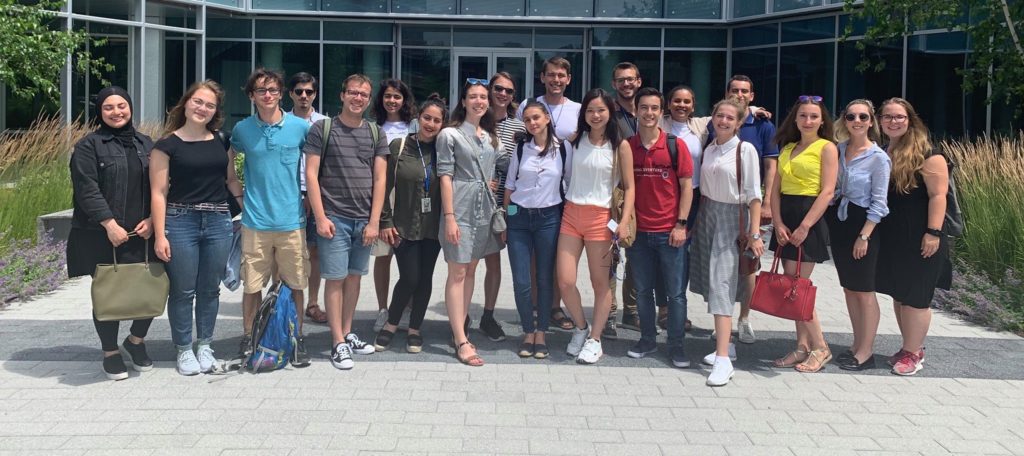 From July 5 to August 10, 2019, I had the opportunity to represent Belgium in the Study of the U.S. Institutes Program (SUSI), after a competition organized by the U.S. Embassy to Belgium and the Fulbright Commission in Brussels. Based at the University of Massachusetts in Boston, the program brought together young Europeans from 17 countries.
The program focused on four major thematic issues:
European and American approaches to education;
How to initiate, define and conduct an entrepreneurial project;
What makes a good leader and what does leadership entail;
How to bridge the skills gap, between what employers seek in prospective employees and what the workforce can offer.
A guiding thought of our discussions concerned finding solutions to enhance the educational system in our national context. We also debated how we, as students, can better prepare ourselves, taking soft and hard skills into account, to enter the workforce. Lectures, seminars, and meetings in the Boston area, including visits to the Massachusetts Institute of Technology and the Harvard Medical Laboratory, allowed us to dig deeper into these questions.
I will really miss being with people from so many different countries. It was really rewarding talking with them.
While we spent most of our time in Boston, we undertook study visits to different parts of the country. In Boca Raton, Florida, in partnership with Florida Atlantic University, we learned about environmental issues and visited the Everglades. From Boston, some of us traveled to New York City for a day-trip to discover some of the city's major attractions. Finally, the Institute concluded in Washington, D.C., where our group connected with participants in other U.S. Department of State-funded programs, and where we presented the projects we were working on during our journey.
While talking with other SUSI participants, I was really surprised of how many people already went to Belgium.
This experience enriched me in many different ways. I developed my understanding of the aforementioned topics, gained insights into the European and American cultures, and strengthened my network with committed, interested and interesting individuals from across the European continent and the United States. I look forward to applying the acquired knowledge as I return to my home country, motivated to launch a project that would benefit my local community and the wider society.
Ryan is a bachelor's student in Applied Electronics at the Haute École Francisco Ferrer in Brussels. He has a particular interest in new technologies, particularly drones and how these can be used for the public good, including for climate change research. Ryan is also involved at an international level and reached, with his team, second place in a European-wide competition on robots organized by the European Space Agency.

Articles are written by Fulbright grantees and do not reflect the opinions of the Fulbright Commission, the grantees' host institutions, or the U.S. Department of State.