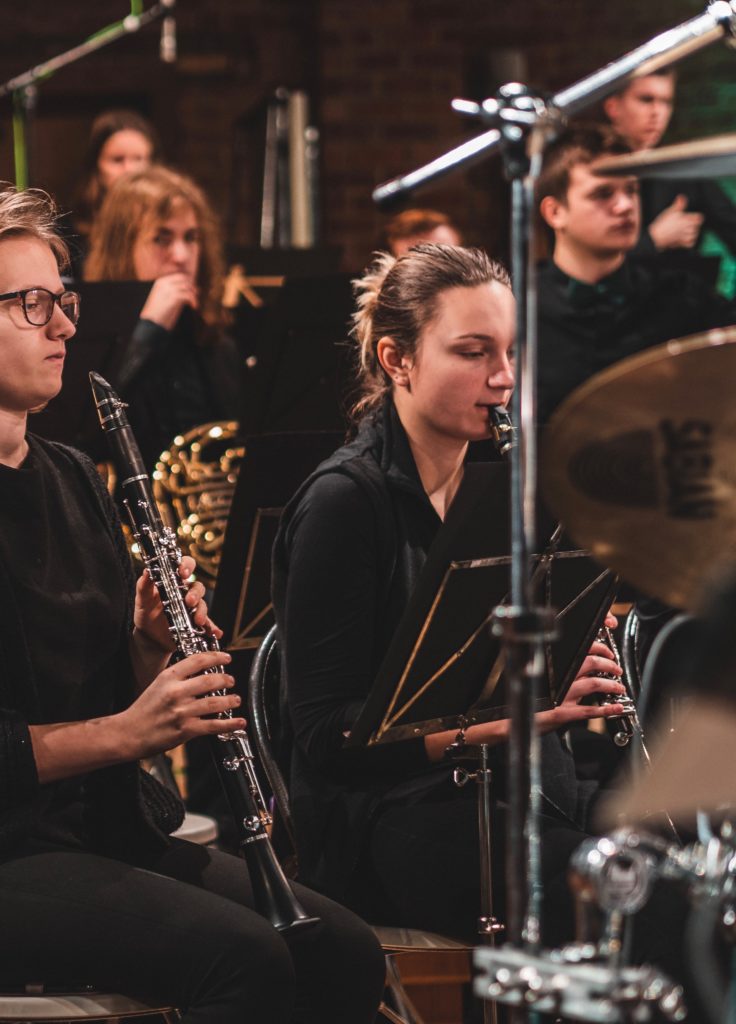 In high school I was definitely a band kid. I played in every musical group available to me, and my world revolved around music.  The sense of belonging and community I felt as a member of a musical ensemble was unparalleled. This was why I kept playing in college, even as I decided to pursue a career in biotechnology research. When I applied for my Fulbright grant, I proposed that I would join a local orchestra to foster the same sense of belonging with my Belgian neighbors.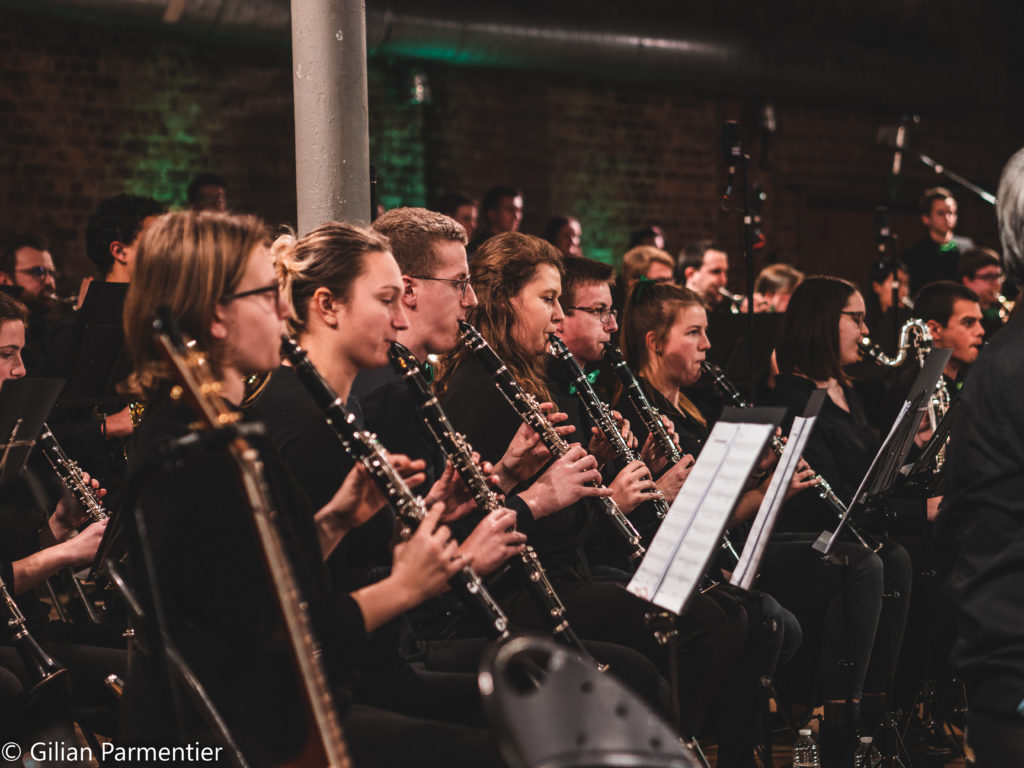 When I arrived in Gent, I began researching different community groups. I found the Gent University Harmonic Orchestra (GUHO), a student-run,100-piece wind-instrument orchestra. I filled out an online questionnaire, and I was invited to audition. When I arrived, I played a short audition piece and was invited to stay for the rehearsal. During this first rehearsal, I was surprised how mentally exhausting it was for me to keep up with the directions and feedback given in Dutch. After we were done, I was invited to go out with the band members and get to know people better. Fortunately, everyone was incredibly willing to speak English with me, and were excited to learn more about the only American and foreigner in the band. I was exhausted from learning new music and processing a new language, but I agreed to come along.

Now, I've been playing in the GUHO for 3 months, and we just put on our first concert. Every week, I find that keeping up in rehearsals is a little easier, especially since I am always learning new Dutch words! I've also kept attending social events with my bandmates, who are all Belgians raised in the Flemish region. Spending time with them, I made my first true 'local' friends. This was important for me because I integrated in my new life and I'm getting a deeper glimpse into the life of a young Belgian living in Gent. Moreover, I've grown accustomed to switching between Dutch and English, and navigating social situations with linguistic barriers has become exponentially easier. This experience has shown me that the sense of belonging and community I felt in band persists on a different continent, with a different spoken language, and a fantastic new group of people. I am definitely still a band kid.
Delaney Smith is a 2019-2020 Fulbright scholar who will be conducting structural biology research in Ghent, Belgium. She recently graduated summa cum laude with an honors bachelor's degree in Biochemistry and Biophysics and an honors bachelor's in Education.
Articles are written by Fulbright grantees and do not reflect the opinions of the Fulbright Commission, the grantees' host institutions, or the U.S. Department of State.