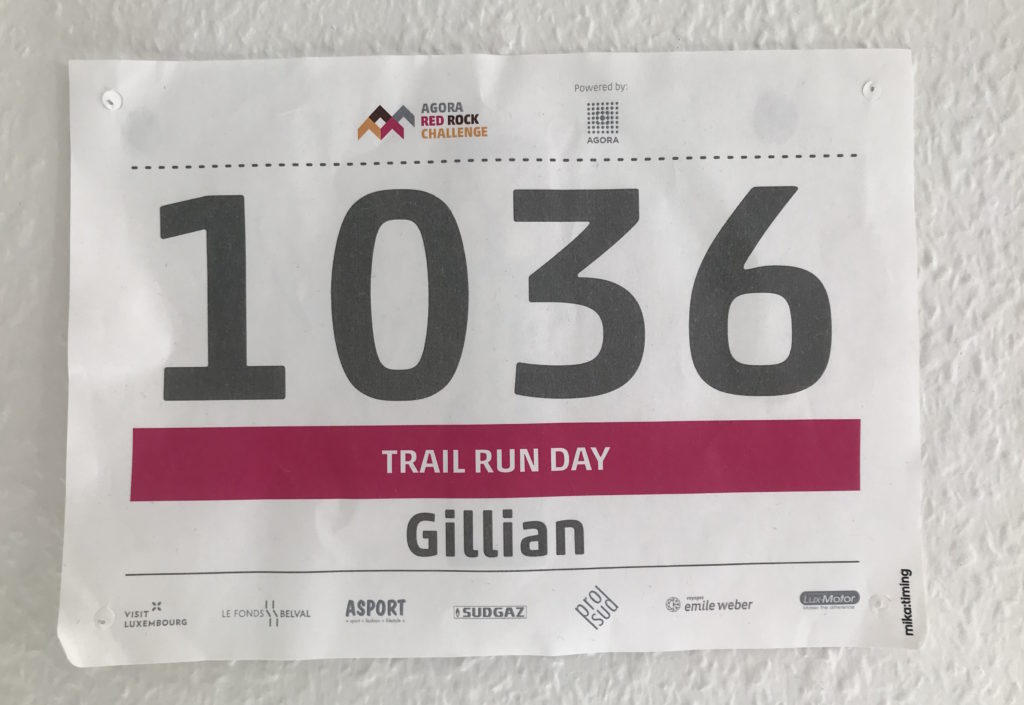 That's how I usually describe myself. That's how I described myself when I first got to Luxembourg, sitting on Ingrid's balcony, chatting with the other ETAs about our college experiences. Alexis played tennis. Ev started a running club. I was on the Bates club sailing and equestrian teams. As I said, I'm decently athletic, but definitely not a runner.
And then I found the 10K.
On my original application to be a Fulbright ETA, I wrote that one way that I wanted to engage with the community was through athletics. This race, I figured, would be a great way to connect with other runners both in our Fulbright cohort and with other people I had recently met at the University of Luxembourg through Erasmus. No, I had never been in a running club before. And no, I was not in any way trained to legitimately run races, but I was going to do the Agora Red Rocks Challenge.
As it turns out, this wasn't your average 10-kilometer fun run. This was a race, a trail run, through the back hills of Belval for 10 whole kilometers. Something in me was drawn to it. Maybe it was the challenge of it, maybe the intense photos on their Facebook page, or maybe simply the promise of an official bib and athletic long sleeve in the participation pack that inspired me to sign up. It was one of my first weeks here in Luxembourg, and during an orientation week party, I convinced a new friend to run it with me. That was all fine and good until he texted me about running together the following Wednesday.
Thankfully, I had recently bought a new pair of running sneakers from the little kids' section of Auchan, Luxembourg's closest equivalent to Target. Dressed like I was simultaneously going on a trekking expedition through the Siberian Tundra and also on a deep sea fishing trip, I met up with my friend in Belval Plaza, and we set off through the light rain at a decent pace. About a mile and a half into it, I was struggling. This was too fast. I'm wearing too many layers. It's not even raining anymore. I talked a WAY bigger game. This guy is for sure never going to hang out with me again. Wow, I might perish if this run doesn't end soon. You know, the usual thoughts you have on a casual Wednesday afternoon run.
The run finally ended, and we trudged into Golden Bean Coffee shop on the University's campus for some post-run caffeine, damp from the rain and sweat, and both flushed in the face. I was trying to play it cool and make it seem like I wasn't still out of breath, which only made my face redder. Mission Make a Friend: semi-success. Mission to Motivate for the 10K: failed.
Embarrassed beyond belief, I started running alone, which was just as well since the semester began to get underway. All of a sudden, weeks had flown by. While I was plodding around Esch in my little boy sneakers, race day was coming at me like Usain Bolt off the starting line.
And then the day was here.
Running on very little sleep (so to speak) from the night before, I rolled up to the race early, which is not how I function. Ever. My friend who had committed to running it with me was there, and he was still in fact my friend, despite my abysmal performance during our first run. To clarify, before the beginning of that week, I had never run 10 kilometers in my life, let alone a trail race through the forest with intense elevation gain. It. Was. Wild.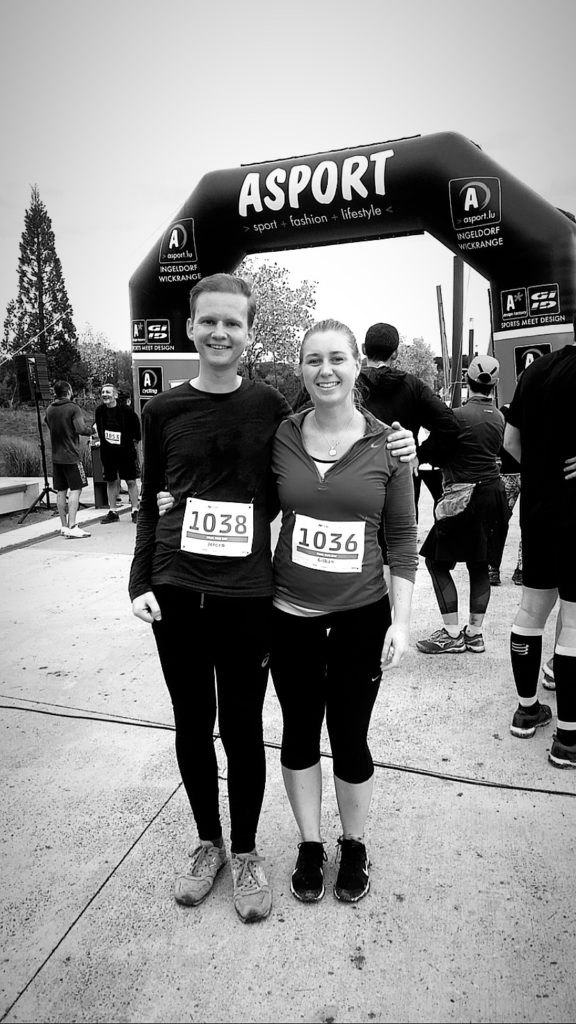 And then it was over.
One hour and seven minutes later, and I was coming down the straightaway towards the inflatable arch that signaled the end. My lungs were on fire, and my face was crimson, but I couldn't have been prouder of myself.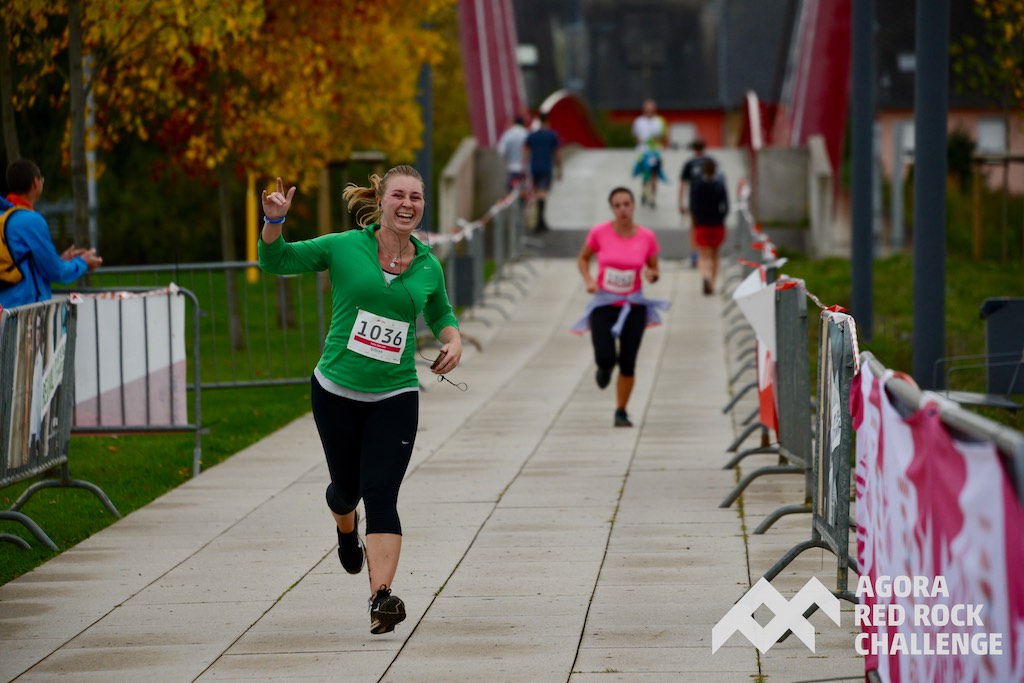 About a month later, I found myself under another inflatable arch in the depths of Clausen, the valley that runs through Luxembourg City. I had been late, so I ran to the starting line and by some miracle found my friends who were also running the ING Run in the Dark 10K. This time I didn't feel like I was going to perish and I made a pal during the race, a total stranger who I kept pace with. He started slowing down around the 7K mark, and I tossed a thumbs up and a smile. A few minutes later, he passed me at the 9K mark, but when I crossed the finish line, this man was standing there cheering for me and gave me a high five as I came flying through.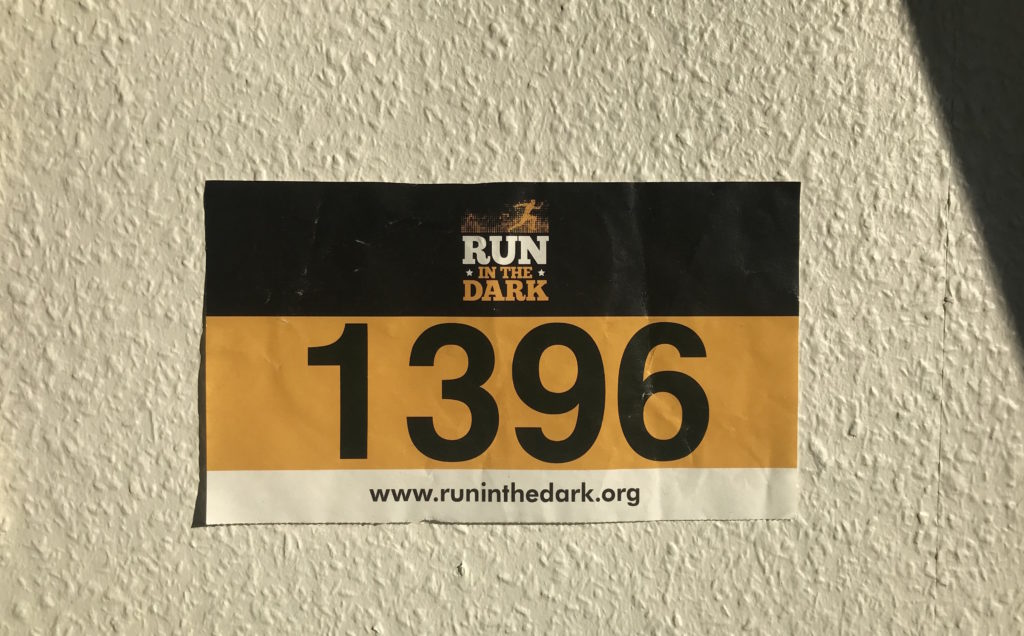 We chatted for a bit, then I went to find my friends. I have no idea who he was, and I never saw him again, but he was the buddy I needed when my lungs were aching and my attention running out. I finished that race in 54 minutes.
I signed up to do the ING half marathon in May. This time around, I'm actually training for it, and the support I've received from family members and friends – both here in Luxembourg, and in the U.S. – has been astounding. When I first wrote on my Fulbright application that I was going to try to get involved in the athletic community here, I did not envision myself running a half marathon. And yet, here I am.
While I had anticipated building connections around running, I hadn't expected what it would reveal about my own capabilities. My endurance. My mental toughness. My tenacity. My commitment to a daunting challenge. In a lot of ways, this simple task of running has been largely indicative of the Fulbright experience as a whole. Some days you just need to put your head down and slog through the rain, other times you're completely taken aback by the support of strangers. And most of the time, you find that you're genuinely proud of yourself when you cross the very finish line that seemed like an impossibility just a few months ago.
I am not aiming for time. I am not a sprinter, or a marathon runner, or a record-breaker. I'm just decently athletic…and maybe now a bit of a runner.  
Gillian Coyne is a 2019-2020 Fulbright English Teaching Assistant to Luxembourg. She recently graduated with a bachelor's degree from Bates College in Lewiston, Maine, where she majored in rhetoric and French and francophone studies. In addition to her work in the classroom teaching English and debate, Gillian looks forward to taking classes at the University of Luxembourg, joining the local outdoor community, and training with the university's student running club. Articles are written by Fulbright grantees and do not reflect the opinions of the Fulbright Commission, the grantees' host institutions, or the U.S. Department of State.