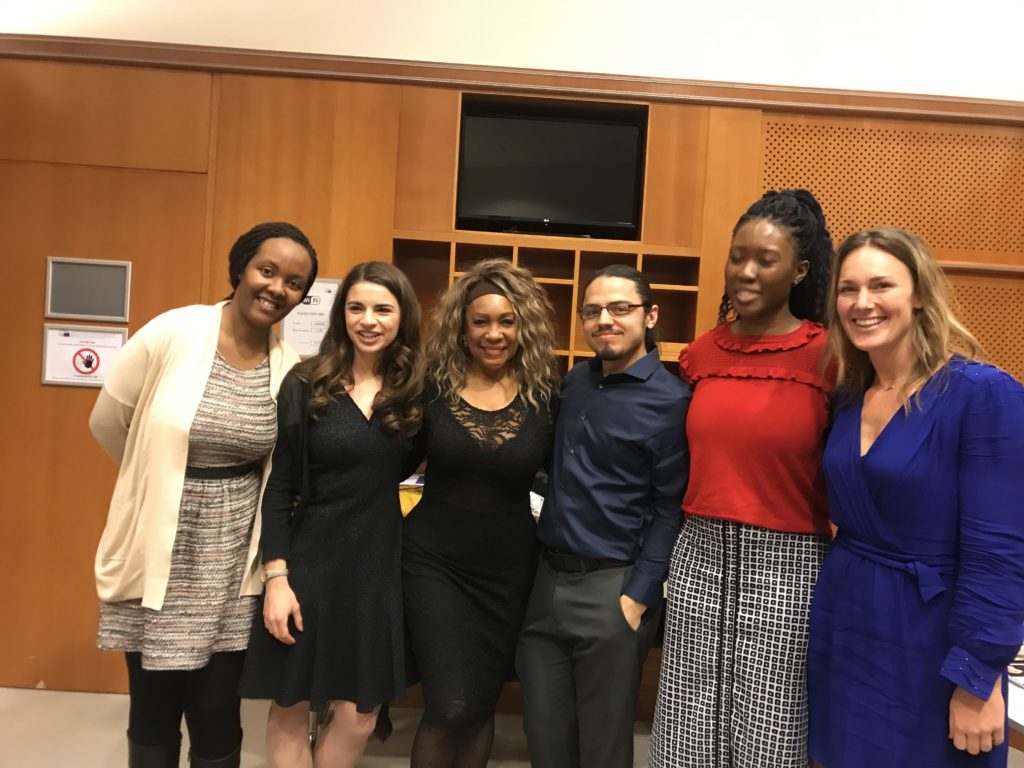 Throughout my time in Belgium, I have recognized how differently Belgians see and perceive issues of diversity compared to Americans. In the United States, we are confronted with our race more often than Europeans, sometimes subtly with racial identification, such as on a form or survey, or through bolder individual acts where our background is questioned. In Belgium, improving diversity means looking at disparities in class and language, but the issue of race is often overlooked. It has been incredible to be a part of Fulbright's commitment to inclusion across race, gender, age, religion and identity. The Fulbright Belgium Commission has been very proactive in seeking events to continue conversations about this topic, including the special opportunity to discuss the intersection of the American civil rights movement and Motown with Mary Wilson of the Supremes at European Parliament. After a meeting a week prior with the Fulbright diversity initiative, founded by Sangeetha Ramakrishna and Rianne Delacruz, I was eager to learn and participate in the discussion.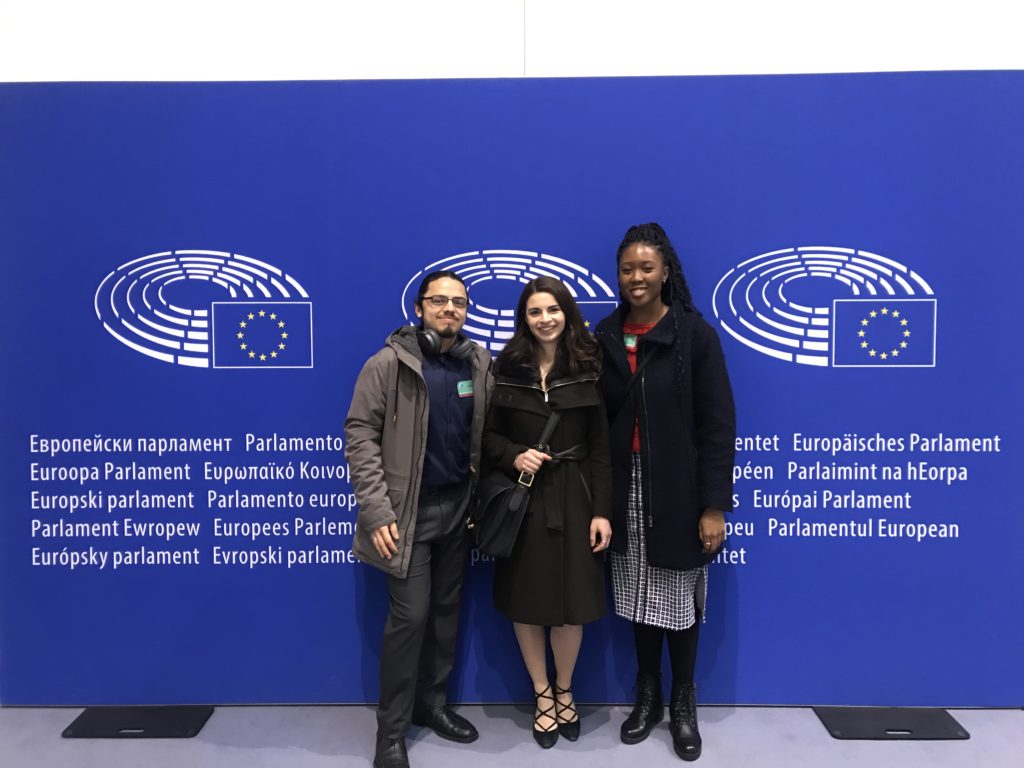 The Supremes, a singing group of 4 Black women started in the 1960's, were instrumental in breaking down barriers at the time. As the Civil Rights Bill was being passed, they emerged as role models across both race and gender. All progress we have made in the realm of civil rights has been accomplished through identity politics, and their identity as black women played a significant role in propelling the movement forward in social equity for Black people as well as women. Their success made it possible for future African American musicians, especially women, to find mainstream success. Becoming divas and citizens in a years' time, as Wilson proudly said, their music climbed music charts and broke records during a landmark time in black consciousness. Navigating through this time did not seem easy. Wilson shared that her mother always told her that "you have to be better than everyone to prove that you are equal".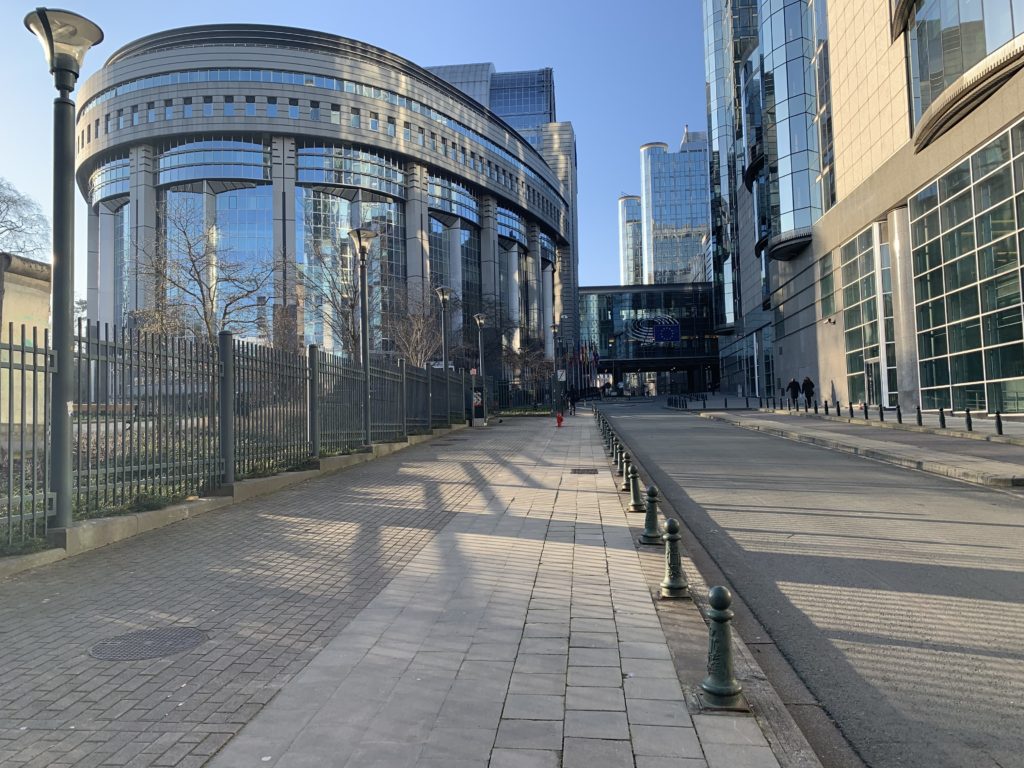 The participation with others in the room was engaging. Hilde Vautmans, a member of the European Parliament who is also a white woman, shared that she "feels racism every day." My initial suspicious response, that I could feel in my gut, shifted when she went on to explain that racism is connected to the people she loves. Being in an interracial marriage with a Congolese man, she has experienced moments where she's been asked where she "got" her child, as in adoption, simply because her child's skin is different from hers. Being biracial myself of both Latino and white ethnicity, her story made me think of my parents and the possible pushback they received, but never had the courage to discuss. Others sought advice in how they could include Asians into the conversation of racism here in Europe and abroad. Through this discussion, I realized how challenging it is to talk about race and it is a conversation that should go beyond black and white. Creating a space to talk about racism, such as this discussion with Mary Wilson, offered a chance for Europeans to engage with an American perspective on racism. I realized that there is still work to be done in how we talk about and combat racism. We can't make someone love us and may not have a huge amount of power to change the way the world works, but we can set boundaries and learn from the stories others are willing to share.
Evan Rosato is a 2019-2020 Fulbright Open Research Finalist to Belgium. After graduating with a Bachelor of Fine Arts degree in Drawing/Printmaking from The University of Central Florida, Evan has worked as an Assistant printer at UCF's Flying Horse Editions, a collaborative research studio and fine art print publishing house. Evan will research non-toxic printmaking techniques from Marnix Everaert at the Academie Voor Beeldende Kunst in Ghent, Belgium. Articles are written by Fulbright grantees and do not reflect the opinions of the Fulbright Commission, the grantees' host institutions, or the U.S. Department of State.