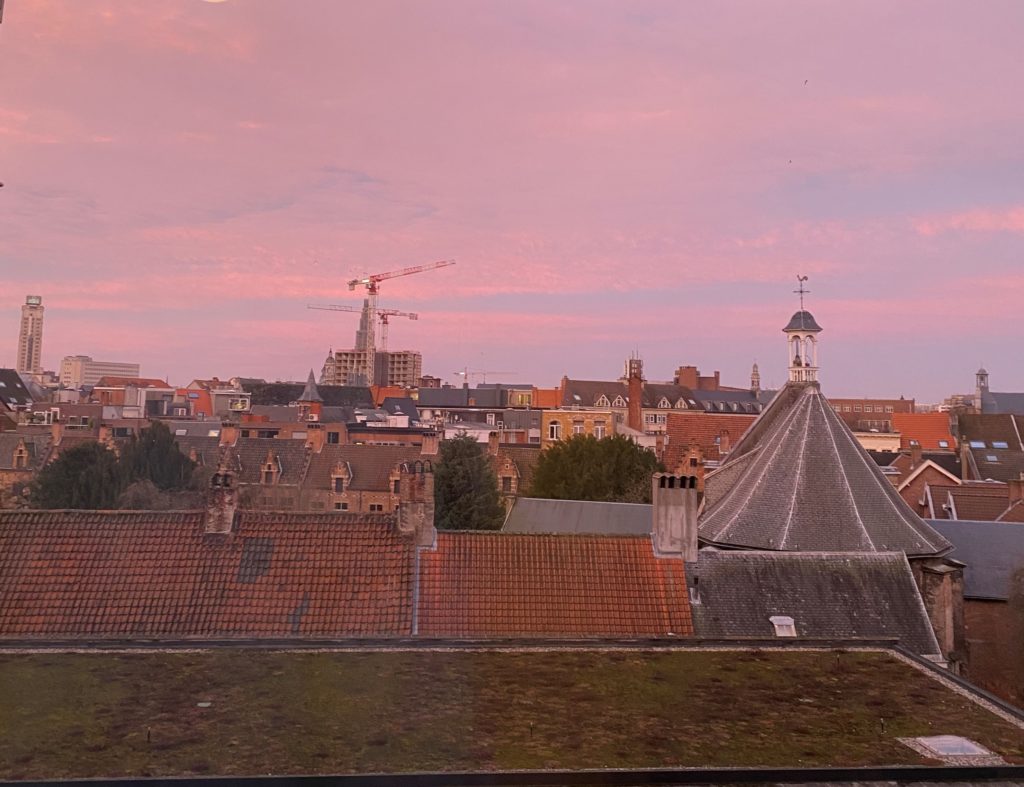 When I travel, I am not a light packer. So when I arrived in Antwerp ready to spend the next ten months in the city, I had quite a bit of baggage in tow. In fact, I'd packed my bags so efficiently that the airline made the courteous gesture of adding a 'heavy lift' tag to my suitcase. Cute.
After skidding along a never-ending series of escalators, my 'heavy lift' bags and I made it to ground level of Antwerp's cavernous marble station. With a last surge of energy, I scrambled through the nearest exit to the taxi queue. A line of cabs stretched along the exterior wall, and I puffed my way to the front of it, thinking all the while of the smooth, easy journey in the taxi from the station to my new apartment. Making the most of my extremely limited Flemish, I gave my new address to the first taxi driver in the queue.
'Italiëlei?' He asked, confirming my request. I nodded. He shook his head.
'It's not far. One kilometer. You can walk.'
Working out from my incredulous expression that I wasn't yet convinced, he shrugged and offered a one-word explanation:
'Construction.'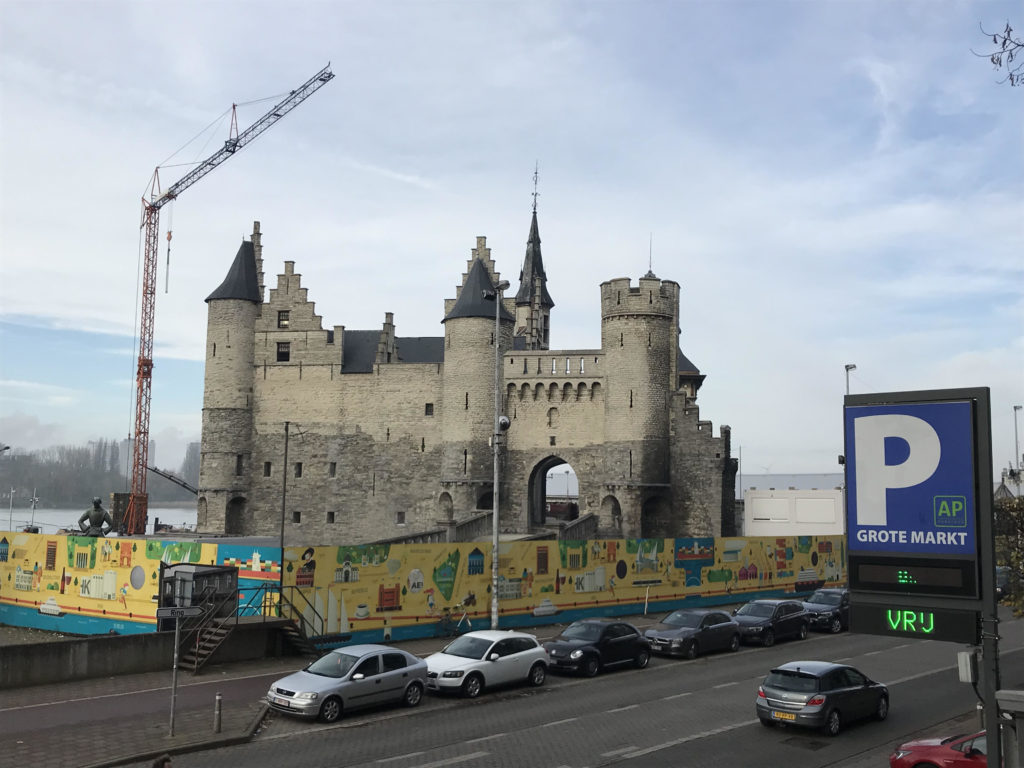 I arrived at my apartment that afternoon sorer, sweatier, and wiser, though I couldn't have known then just how central 'construction' would be to my time in Antwerp. It was hugely frustrating at first – though I lived on a major avenue in the city, neither trams nor buses reached stops near me. Sidewalks ended without warning, replaced by plank-covered sand, and chain-linked construction sites made detours inevitable even on the shortest trips. But the construction didn't stop with the roads – it also touched many of Antwerp's most significant historical buildings. The medieval castle on the riverside, Het Steen, was swaddled in plywood and scaffolding, and the cathedral's single spire was also covered for restoration. The Royal Museum of Fine Art had been closed for renovations for nearly ten years, and the majestic Stadhuis, cornerstone of the city's Renaissance Grote Markt, was invisible but for its screen-printed likeness on the construction canvas covering it.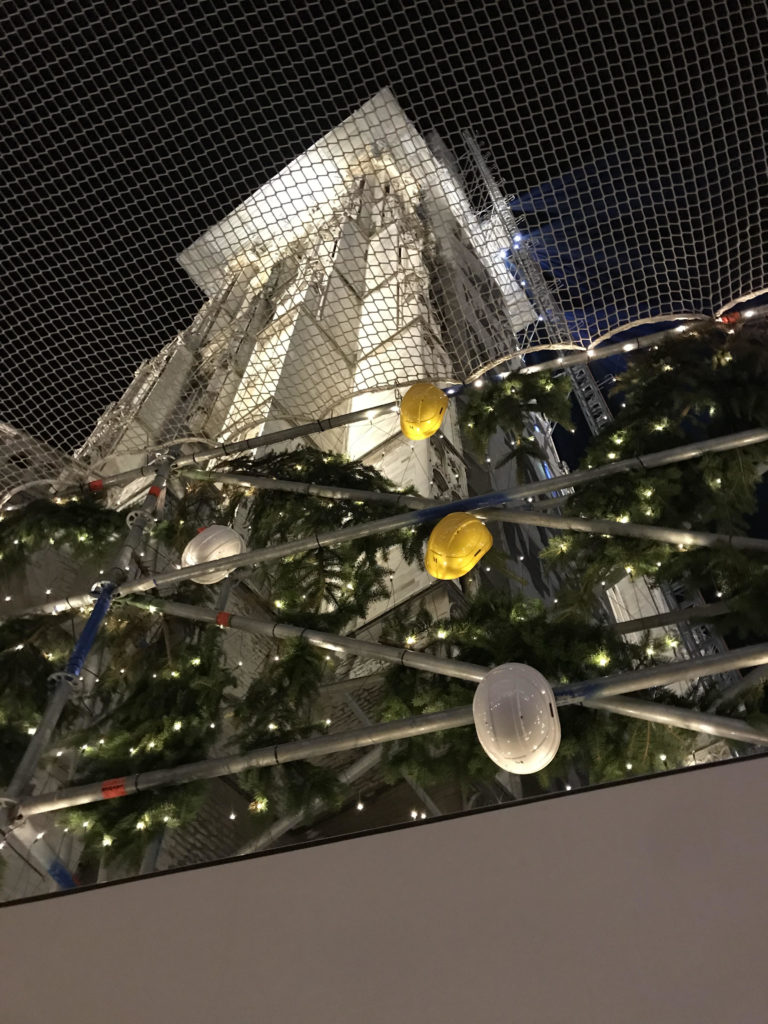 When I mentioned the construction to Belgians, most nodded knowingly, grumbling about the inconvenience posed by road closures. But some also had stories to tell about the affected buildings – one affectionately referred to the cathedral's scaffolding as its 'top hat'; another described a hidden tunnel found in the art museum during renovations. I learned that Het Steen was undergoing a rather controversial transformation into a tourist information center, and that a section of highway was being routed underground to increase walkability in the city center.
During my time in Antwerp, I was able to see some of these projects materialize – a new tram line began to run steps from my front door, and neat pavers replaced the sand pits on my morning commute. The exterior scaffolding at Het Steen was removed, making for some spectacular sunset views along the River Scheldt. And while there's still no end date in sight for the cathedral's preservation work, Antwerpenaars have taken it in stride. The scaffolding has become so much a part of the spire scenery that workers decorated it with twinkle lights, evergreen boughs, and hard hats for the Christmas season.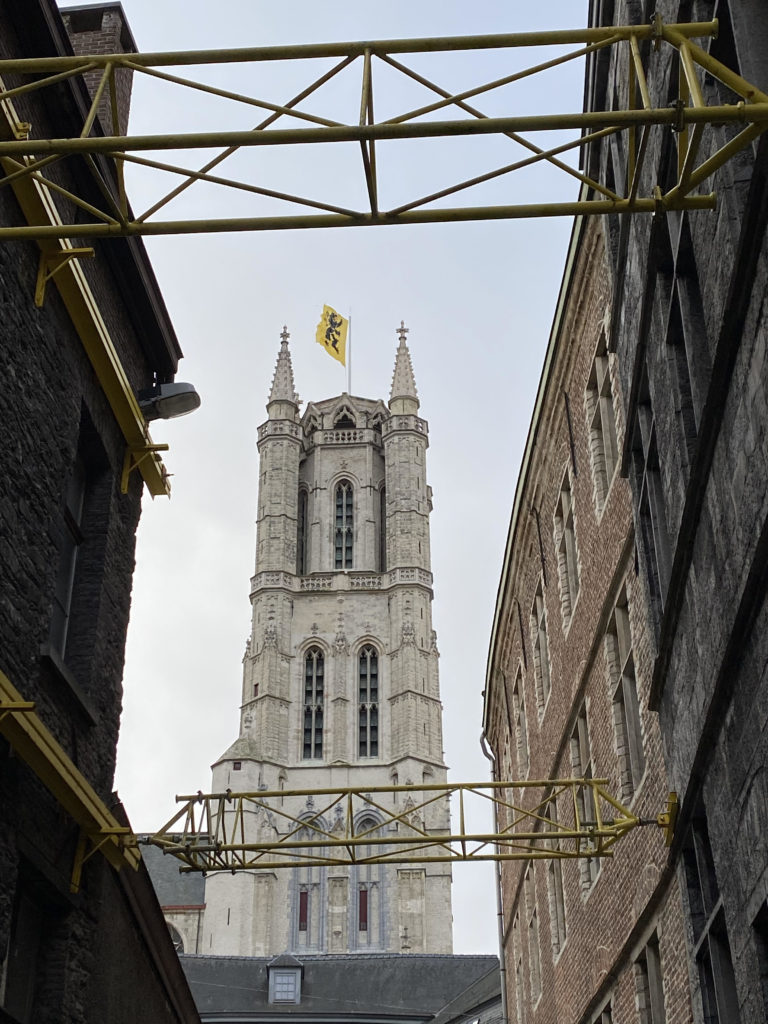 There's still a long way to go, though it's hard now for me to imagine the Antwerp city skyline without a few boom cranes sprinkled in. Change is part of Antwerp's fabric – what I first saw as an inconvenience was really the city's unceasing efforts to improve its living spaces, develop transport, and preserve its history.
Lauren Ottaviani is a 2019-2020 Fulbright English Teaching Award Grantee to the University of Antwerp. After graduating from Allegheny College, she completed a master's degree in English literature at Durham University. In addition to her responsibilities inside the classroom, Lauren looks forward to engaging with the local community through music and plans to join a choir.
Articles are written by Fulbright grantees and do not reflect the opinions of the Fulbright Commission, the grantees' host institutions, or the U.S. Department of State.