I was drawn to Belgium because of the linguistic diversity. A country with two distinct cultures that had their separate systems yet living together as one intrigued me. When I found out that I had been placed at two secondary schools in Brussels, one Flemish and the other French, I was elated. Through my schools, I was able to learn about these two sides of Belgium independently. However, I wanted to find programs that brought both sides together. When I expressed this interest with some of my coworkers, I was told that there were very, very few programs bringing together Flemish and French speaking Belgians. So you can imagine my excitement when I learned about PATHWAYS.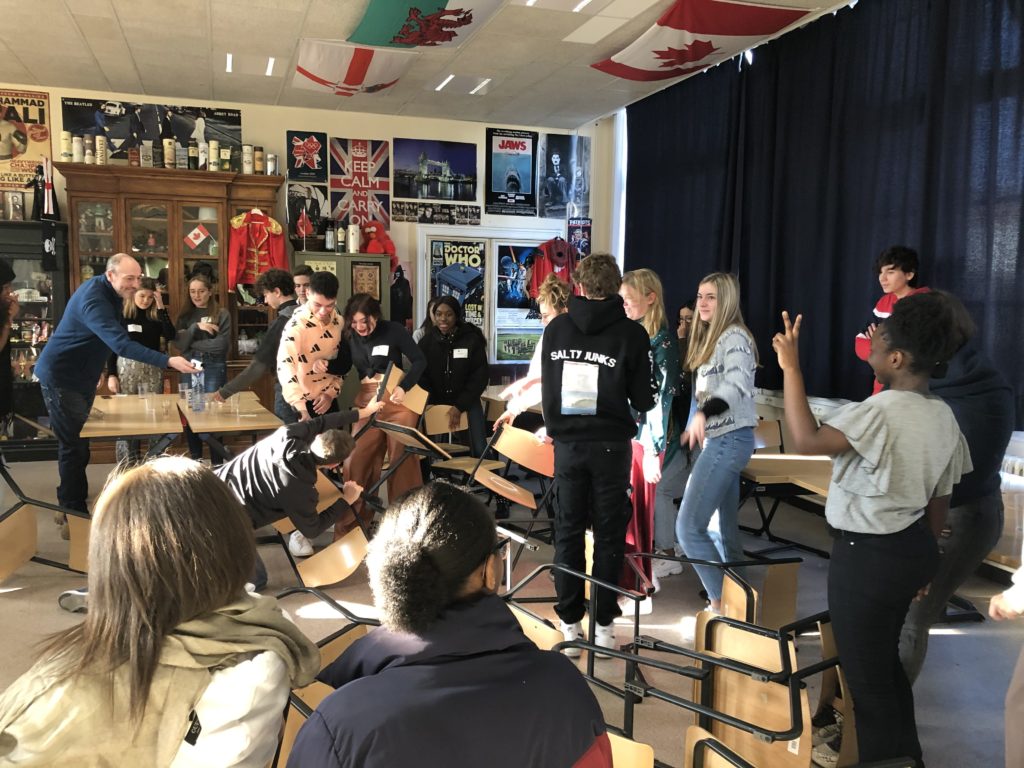 I was introduced to Avi Goldstein at the beginning of my Fulbright grant, at the fall reception in October. He is the founder of PATHWAYS Institute for Negotiation Education. PATHWAYS runs a two-day negotiation workshop in Belgian secondary schools called Game Changers. The participating schools are paired together, one French school with a Flemish school. One day is spent at each of the schools. And the language of choice for this program? English. It's a neutral language that all the students are learning, so it's also an opportunity for them to improve their skills.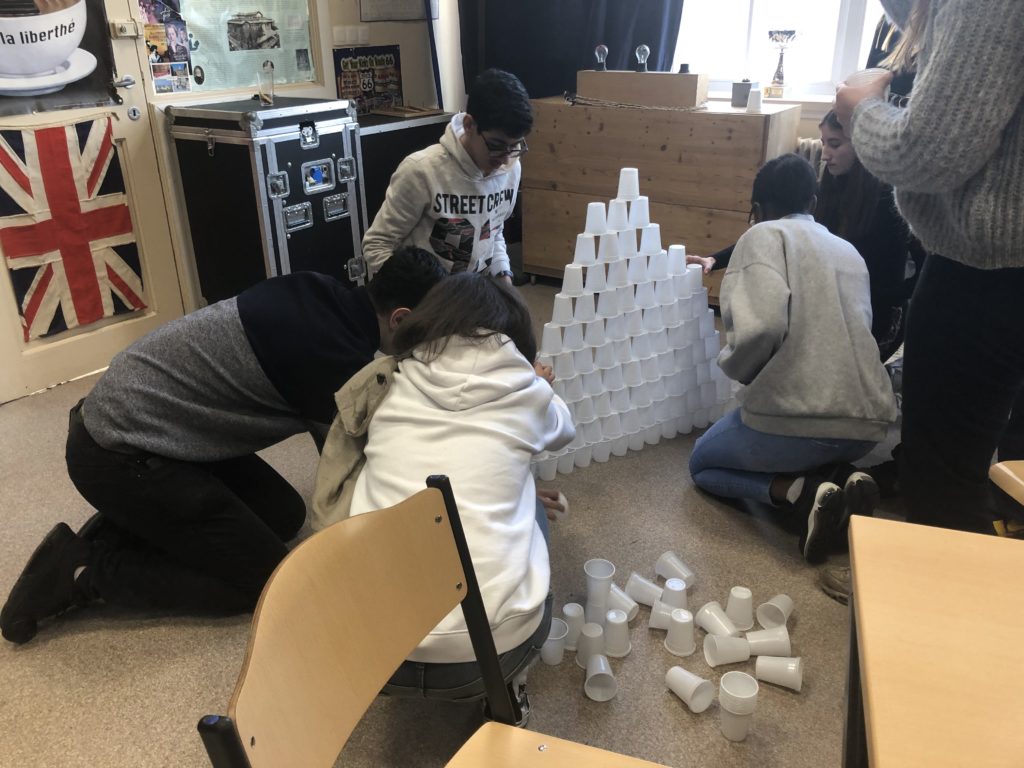 This year 16 schools participated in the program. During my time volunteering with PATHWAYS, I was able to attend 3 Game Changers workshops. The first two experiences, I was a co-facilitator alongside Avi. The third time, however, I was a teacher; my Flemish school partook in the program. I got to travel to parts of Belgium that I hadn't been to such as Braine-l'Alleud and Blankenberge! I especially enjoyed participating as a teacher because I was able to see my students in a different environment.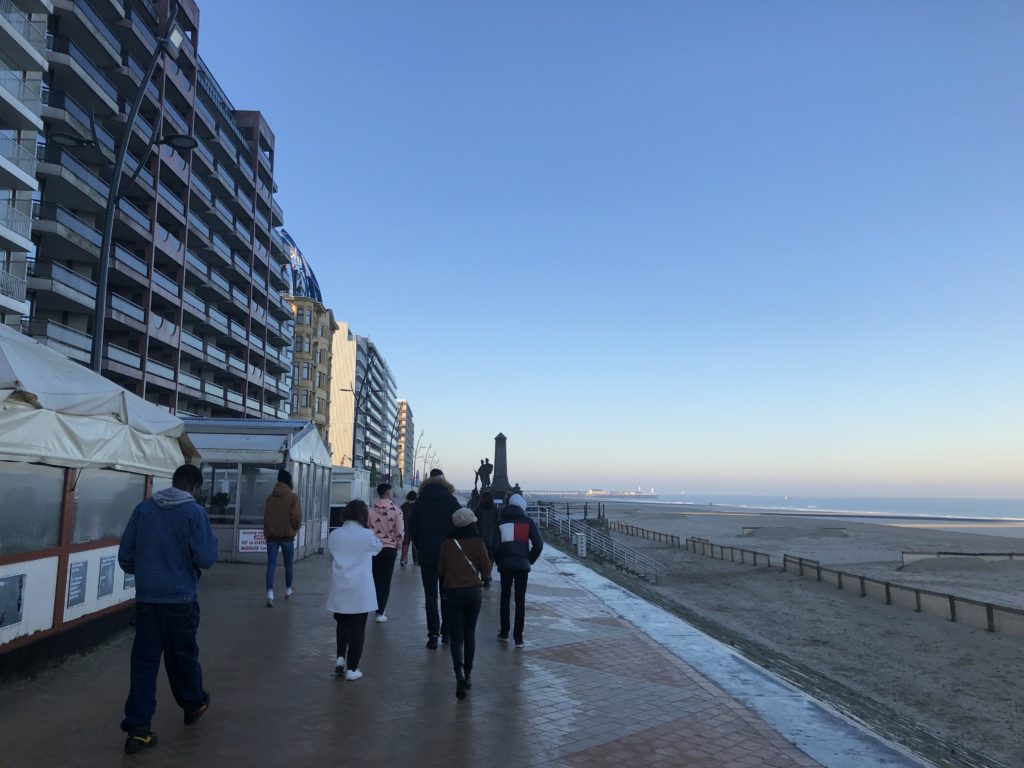 It was fun to see how the students changed between the first and second day. On the first day, they were quite shy, only interacting with their fellow classmates, but by the end of the second day, the students had made new friends. Some even exchanged social media and numbers. When my Flemish school had their workshop, a large game of villagers and wolves erupted during one of our lunch breaks and it had students from both schools playing. Though the students came from different sides of Belgium, they bonded over similar things – school, hobbies, the seemingly strange tasks we had them do, and of course what they were currently watching on Netflix.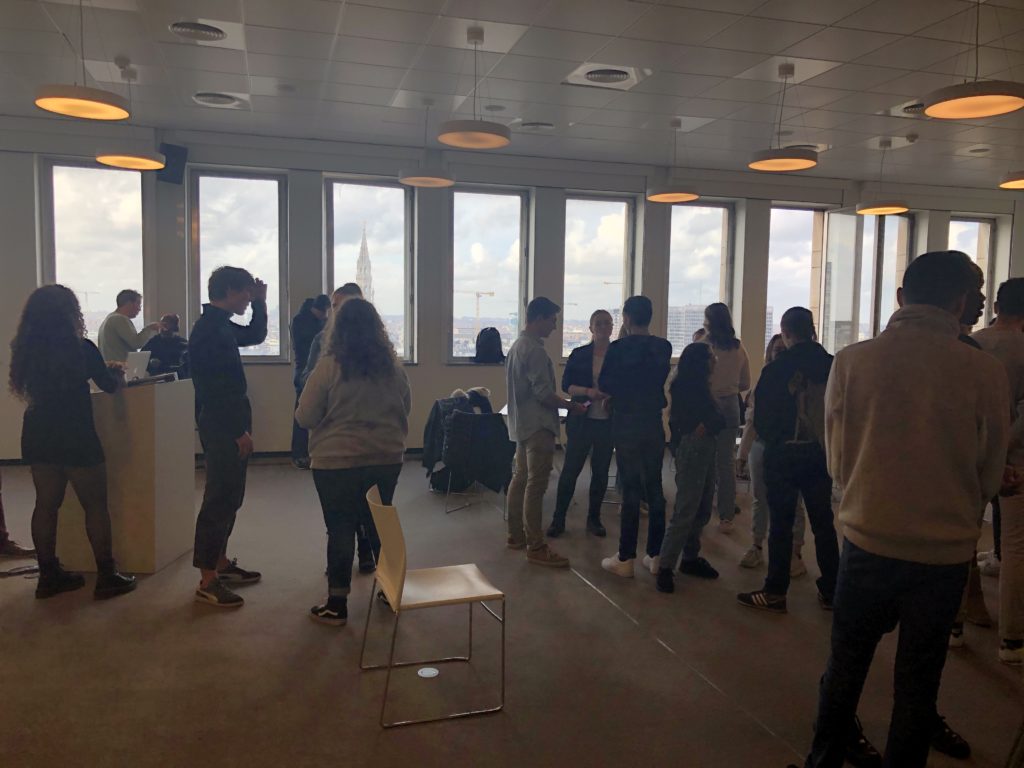 One of the first activities that the students do on day one is a sort of word association game with the word negotiation. Often we think of negotiation as bargaining. Avi later introduces the students to a tree model. If we think of negotiation as bargaining, then we're only focusing on what we see – the trunk, branches, leaves, etc. We need to go deeper, look at the roots. When we understand why a person may express a certain stance, then it can be easier to find solutions that best satisfy everyone's needs. I think programs like Game Changers plant roots that will lead to a pathway of mutual understanding between Flemish and French speaking Belgians. I'm so glad that I was able to be a part of this program.
Ngenyi Stephanie Beja is a 2019-2020 Fulbright English Teaching Assistant to Belgium. Ngenyi recently graduated from Northeastern University in Boston, MA with a bachelor's degree in International Affairs and minors in Economics and French. Ngenyi is excited to improve her French speaking skills while living in Brussels and plans to engage with the community through dance classes.
Articles are written by Fulbright grantees and do not reflect the opinions of the Fulbright Commission, the grantees' host institutions, or the U.S. Department of State.