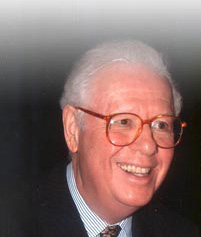 Childhood and education
Frank Boas was born in Amsterdam on 22 July 1930 as the son of entrepreneur Maurits Coenraad Boas and Sophie Brandel Boas. World War II brought the Boas family to the United States, where the father took up an executive position with IBM. After attending the Pingry School in Elizabeth, New Jersey, Frank Boas earned his AB cum laude and JD from Harvard.
Career
Having fulfilled his military service in the office of the Staff Judge Advocate in Paris, Frank Boas became an attorney in the Office of the Legal Advisor of the State Department. These occupations stimulated his interest in the redevelopment of Western Europe. The formation of the European Economic Community in 1958 and the increasing amount of American private investment in Europe brought Frank Boas to leave the State Department and open his own law office in Brussels, Belgium. His pioneering representation of international companies in postwar Europe led to a distinguished career as an international lawyer with offices in Brussels, Washington D.C., and London. He retired from the active practice of law in 1979 and lives in Honolulu, Hawaii.
Honors
His international and educational interests, which he continues to pursue beyond the realm of law practice, have brought Frank Boas many honors. A decorated Officer of the Order of Leopold II, commander of the Order of the Crown (Belgium), and commander of the Order of Merit (Luxembourg), he has inter alia served as director of the American Chamber of Commerce, managing director of the American and Common Market Club, and as director of the Commission for Educational Exchange between the United States, Belgium and Luxembourg.
He served on the board of such organizations as the Paul-Henri Spaak Foundation, the East-West Center Foundation, and the Pacific Forum CSIS, and is a member of the Visiting Committee of the Weatherhead Center for International Affairs at Harvard.
In honor of his continuing commitment to educational exchange, Frank Boas was made Commander in the order of Leopold (Belgium), as the Boas scholarship program enters its fourth decade.
A passion for educational exchange
The Frank Boas scholarships for graduate study and international legal studies at Harvard truly exemplify their dedicatee's passionate enthusiasm for international cooperation and educational exchange. On his 35th Class reunion, Boas reported:
"I am increasingly convinced that strengthening good relations and understanding among nations can best be accomplished by exchanging students, scholars, researchers, and young leaders who, together, constitute our successor generation. I hope that Harvard will continue to play a major role in that worthy enterprise."