Successful Candidates
Apply
Questions?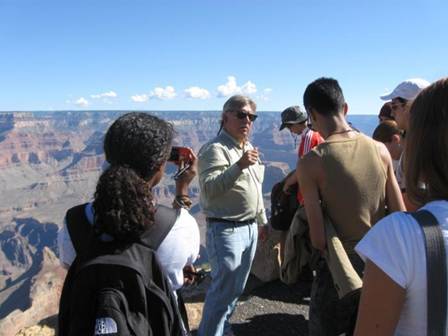 The Bureau of Educational and Cultural Affairs (ECA) will offer a 2017 Summer Institute for European Student Leaders on Civic Engagement. The institute will host approximately 20 student participants from around the world to teach them about civic engagement and introduce them to U.S. culture and society. Our Commission will select and nominate one Belgian applicant to this program.
The Institute will include cultural components that allow students to become familiar with their U.S. host community during a 5-week period, beginning in early July 2017. All participant costs will be paid by ECA, including meals, transportation, books, tickets to cultural events, and more.
The Study of the U.S. Institute for Student Leaders from Europe on Civic Engagement will provide participants with an overview of how citizens have shaped U.S. history, government, and society both as individuals and groups. The academic program will define civic engagement, examine its development in the United States, and explore topics such as citizenship, community building, economic development, grassroots activism, political leadership, and volunteerism. Other topics such as civil rights, entrepreneurship, ethics, leadership, and media will be discussed. Students will also have the opportunity to leave the classroom to meet with community leaders, entrepreneurs, and representatives of non-profit organizations. The academic residency will be complemented by an educational tour that will take participants to another area of the U.S. where they will meet with local, state, private, and not-for-profit organizations working in the field. The Institute will then conclude with a visit to Washington, D.C. The Institute on Civic Engagement will be hosted by the University of South Carolina.
Upon return to Belgium, the Belgian participant will be expected to implement a public service project, contribute to a better understanding of American society among your classmates and peers, help promote academic exchange programs between the U.S. and Belgium, and become an active alumnus of the Summer Institutes for European Student Leaders program.
be proficient in English;
be interested in the Institute topic;
be between 18 and 25 years of age;
have at least one semester left of their undergraduate studies, and therefore be committed to return to their home universities following completion of the program;
demonstrate strong leadership qualities and potential in their university and community activities;
indicate a serious interest in learning about the United States;
have a sustained high level of academic achievement, as indicated by grades, awards, and teacher recommendations;
demonstrate commitment to community and extracurricular university activities;
have little or no prior study or travel experience in the United States or elsewhere outside of their home country;
be mature, responsible, independent, confident, open-minded, tolerant, thoughtful, and inquisitive;
be willing and able to fully participate in an intensive academic program, community service, and educational travel; and,
be comfortable with campus life, prepared to share living accommodations, and able to make adjustments to cultural and social practices different from those of their home country.
The application form (.doc) must be completed, scanned, and returned by email to adviser@fulbright.be by January 31, 2017.
The complete application includes biographical information, essays, and 2 reference forms to be completed by professors or professional supervisors and returned as a total package. A mandatory in-person interview will take place in February 2017.
If the candidate has completed any post-secondary courses, he or she should also submit transcripts (grade reports) for those courses along with the final application.
Email: adviser@fulbright.be