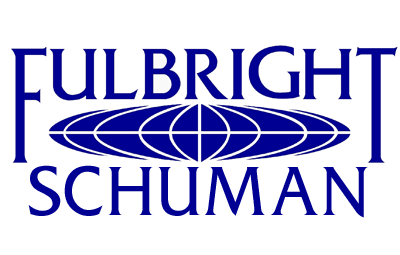 The Commission for Educational Exchange between the United States, Belgium, and Luxembourg is ideally located in the capital of Europe – Brussels, Belgium. This location enables the Commission to receive funding from the US government and the Belgian governments to administer the bilateral Fulbright Belgium program, as well as from the European Commission to administer one of the world's only multilateral programs that promotes the exchange of students and scholars involved in U.S.-EU affairs in countries throughout the EU – the Fulbright Schuman program.
Payments are accepted via bank transfer. Our account details are listed below:
Commission for Educational Exchange
Bank: CBC Banque
IBAN code BE 04 7320 0561 4331
SWIFT: CREGBEBB
Grantees are responsible for arranging own transportation to and from the seminar.
Each year, American Fulbright Schuman students and scholars come from all over Europe to Belgium for their mid-year meeting. To maximize their time and location in one space, the Fulbright Commission invites other Fulbright offices within the EU to nominate one or two American grantees to travel to Belgium and Luxembourg during the same time for a three-day "US-EU Seminar," where approximately 40 participants learn about the structure and function of European institutions and how these institutions affect their respective academic, professional, and personal daily lives. While the majority of participants are younger than 30 years old, participants may be students, teachers, lecturers, or researchers and need not be specialists in the subject of the seminar.
The Fulbright Belgium Commission provides most meals and transportation between Luxembourg, Brussels, and Bruges. Each Commission is responsible for subsidizing its participants' hotel and incidental costs and to arrange and pay for its participants' roundtrip transportation to Brussels, where the seminar begins, and from Luxembourg, where it ends. If space permits, American grantees willing and able to pay their own participation costs may also register to attend with the approval of their local Fulbright office. Please note that dependents are not allowed to attend this seminar, and all participants are expected to stay in the Commission-provided housing with the others.
We are asking each Fulbright participant to contribute €400 to the Commission in Brussels, by bank transfer to our account at the CBC Bank, account no. 732-0056143-31, SWIFT code CREGBEBB, IBAN code BE 04 7320 0561 4331. Please email us at fulbright@fulbright.be if you require an invoice before the payment is made or a receipt after it is completed.