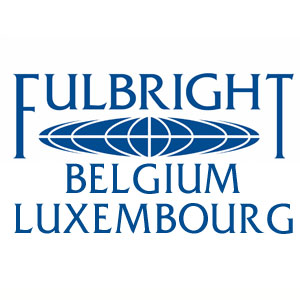 Learn more about the Fulbright Fund in this brochure (.pdf)
For Americans or people with American accounts:
For EU citizens or
people with EU bank accounts
Gifts by check: Write your check to KBFUS, write "Fulbright Belgium" in the memo section of the check, and send your check to KBFUS, 10 Rockefeller Plaza, 16th Floor, New York, NY 10020.

Gifts by credit card: Go to www.kbfus.org, click on the 'Donate Now' button at the bottom of the page and select "Fulbright Belgium" under 'Giving Option 1: Non-Profit Partners Overseas'.

Gifts by wire transfer or to contribute other types of property: Contact KBFUS at email: info@kbfus.org, phone(212) 713-7660
Payments can be made to the order of the King Baudouin Foundation / Koning Boudewijnstichting / Fondation Roi Baudouin (bank account n° 000-0000004-04 or IBAN: BE10 0000 0000 0404; BIC: BPOTBEB1)
with the structured reference of the General Fulbright Funds : 182/0320/00055.

Donations made from Belgians a donation are tax deductible if it is between a minimum of 40 euros and a maximum of 325,000 euros.