BLASA is a non-profit organization of Americanists based in Belgium and the Grand Duchy of Luxembourg. It is a member of the European Association of American Studies (EAAS) and participates in annual EAAS functions: http://www.eaas.eu/ EAAS-L is a mailing list for American Studies in Europe, moderated on behalf of the European Association for American Studies by Jaap Verheul (University of Utrecht): http://www.eaas.eu/publications/eaas-l-distribution-list.
BLASA's mission is to further the pursuit of American studies in Belgium and Luxembourg. It does this by organizing lectures, study days, cultural events and regular residential academic conferences, open to BLASA members as well as to the general public. BLASA is governed by a Board of Directors composed of respected academics specialized in various aspects of American Studies. A General Assembly is held on an annual basis.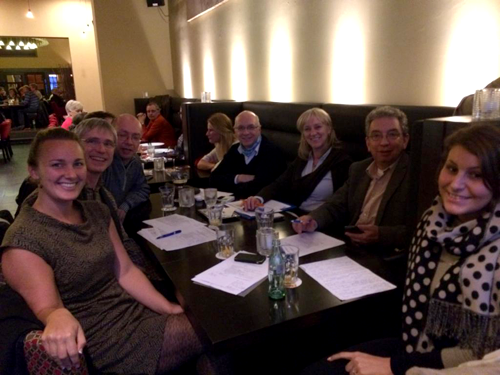 Candidate members must hold a B.A. or equivalent university degree in any field, and entertain an active interest in American studies. Annual membership is 15 €. Students benefit from reduced rates. Members benefit from reduced rates to conferences organized by the association.
President: Professor Theo D'haen (KULeuven)
To apply for membership, kindly email the Secretary of BLASA at: adviser@fulbright.be or call +32 2 519 5770.