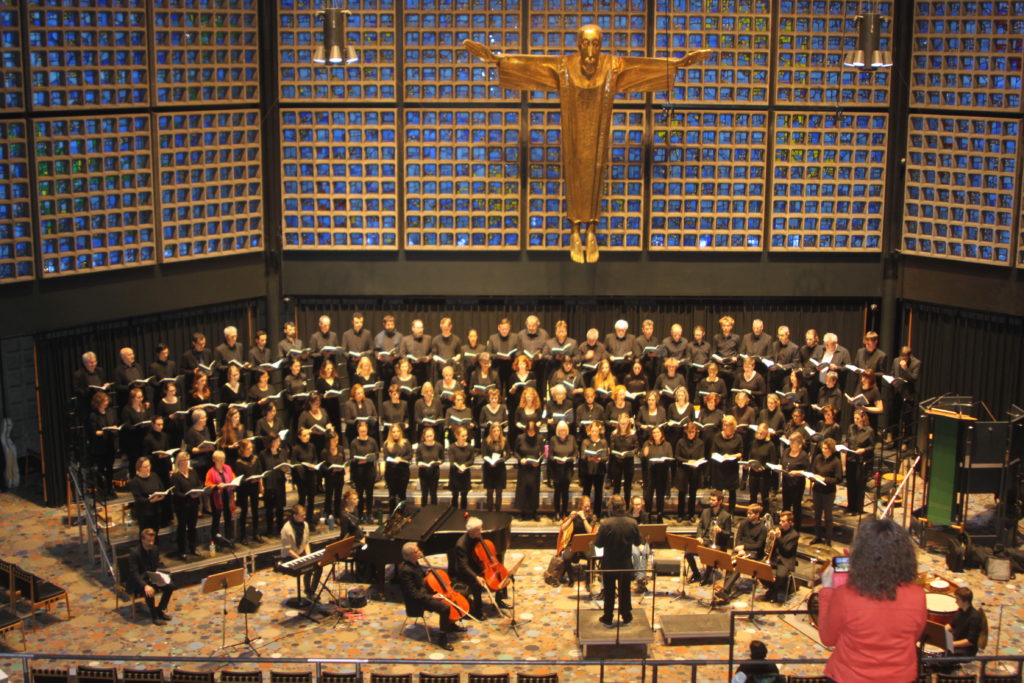 Through previous experience abroad and in college, I have found that joining a local choir is a quick and rewarding way to make some friends and raise your endorphins (which can be a rollercoaster of highs and lows when assimilating into an unknown environment). I did my research over the summer of 2018 and chose the University Choir of Luxembourg. It was a done deal after running into the enthusiastic and fabulously Luxembourgish François Carbon, the choir's communications director, who also happens to be the Minister of Culture for the University of Luxembourg, at a lovely farmers market in the town square of Esch-sur-Alzette. We arranged for me to come to choir the following Tuesday and have a quick audition before the rehearsal.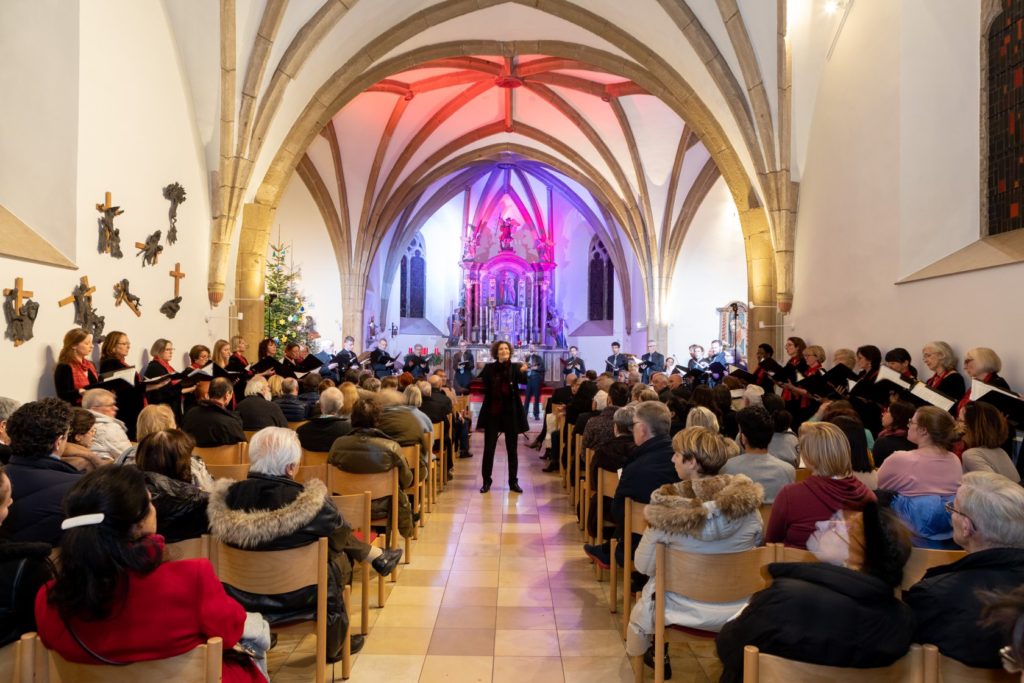 But before any of the singing could happen, I had to figure out how in the world to get all the way from the tiny southern village of Oberkorn to university campus at the north end of Luxembourg City in a neighborhood called Kirchberg, known for housing the European Court of Justice and the European Investment Bank, among many other famous such entities. My mobiliteit.lu app was telling me to take a bus, then a train, then another train, then a funicular and finally a tram. Phew! I was intimidated, but determined to make it work– a phrase applicable to most public transportation situations in Luxembourg. Thankfully, all went relatively smoothly and I arrived only a few minutes late. As I walked in the room, François exclaimed to everyone that I was the new American he had spoken with and he ushered me to a seat in the soprano section next to, surprisingly, another woman from the US. As everyone jumped right back into warm-ups, a universal homecoming for singers, I felt a sense of peace wash over me for the first time since arriving in Luxembourg a week or two before.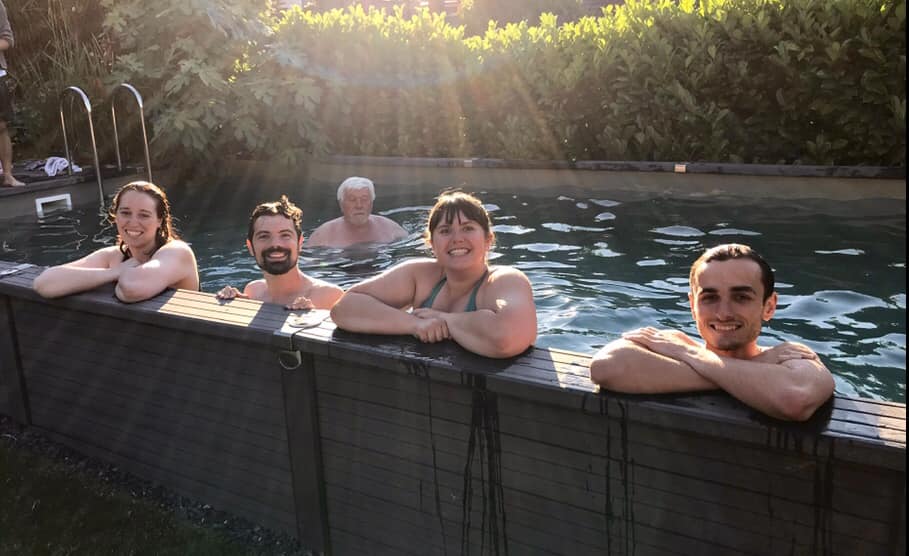 As I continued attending rehearsals and conversing with the other choristers, I learned that the University Choir of Luxembourg was actually made up in large part of non-university people, mostly middle-age adults who came from countries like Luxembourg, Germany, France, China, Lithuania, England and the US. I had thought the choir would provide me with insight into Luxembourgish culture, and indeed it gave me so much more. I learned about musical and cultural traditions around Europe, I learned French and German musical words and vastly improved my German counting skills since the page numbers were often called out in German, even though the rest of rehearsal was conducted in English, as that was the lingua-franca for everyone. I even brushed up on my British English and learned pronunciation differences as they pertain to singing 19th century English music.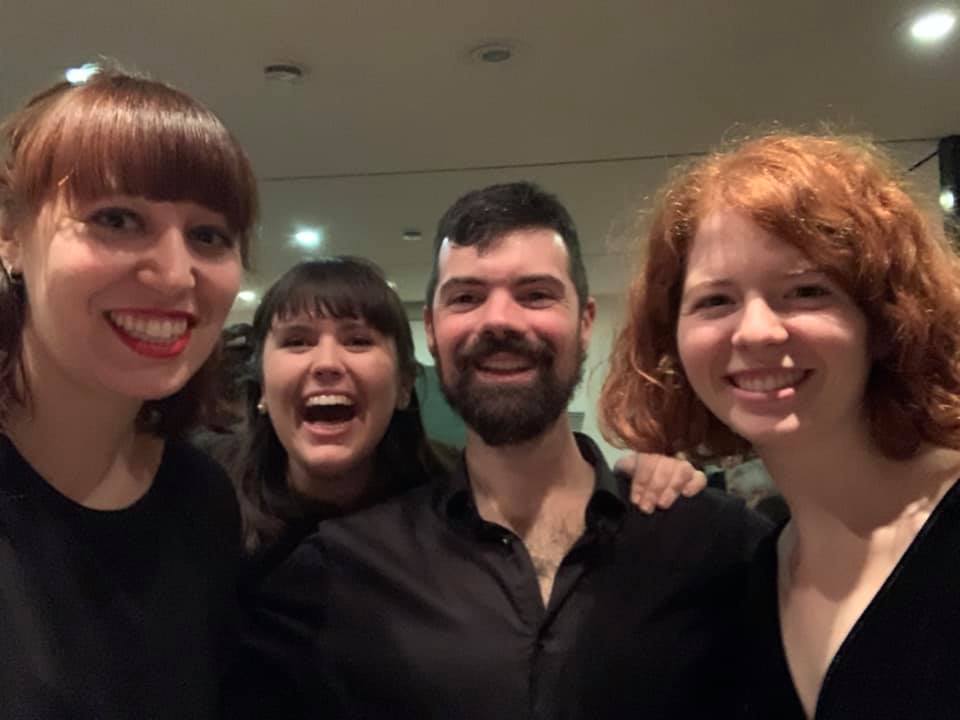 The best part of being in choir was making friends of all ages and many nationalities. I even brought on three fellow Fulbrighters my second year, which only amplified the fun. I have two top choir concert highlights. The first is learning the national anthem "Ons Heemecht" ("Our Land") and the grand ducal anthem "De Wilhelmus" sung every time a Luxembourgish royal enters an event, in order to sing for the Grand Duke's Maréchal last June for the National Day celebration in the Protestant Cathedral in Luxembourg City. The second happened last November when our choir sang The Armed Man (A Mass for Peace) by Sir Karl Jenkins with the University Choir of Saarbrücken in Berlin, Germany at the Kaiser Wilhelm Memorial Church. This protestant church was bombed in World War Two, and was the site of the 2016 Christmas Market terrorist attack, which killed and injured many innocent people. Singing a mass about war and peace in a beautiful church with such history, surrounded by people I adore was a combination of emotional factors that could only end in tears. Although the end of my time with the choir came grinding to a halt due to returning stateside in mid-March because of a pandemic, I will always be grateful that I pushed myself to find a choir in the first weeks of arriving in Luxembourg, because it was within this choir that I found my best friends and my temporary home.
Ingrid Brandt was an ETA in Luxembourg last year (2018-2019) and is now continuing onto a second year as the first Mentor ETA in Luxembourg. She looks forward to carrying on with sharing her Oregonian culture with her students, and is excited to learn about the multilingual Luxembourgish school system in order to bring more multilingualism into the US educational system. She will continue to sing in a local choir and hopes to start learning German. A native of Eugene, Oregon, she graduated from Dickinson College in May 2018 with a degree in Italian Studies and French & Francophone Studies.
Articles are written by Fulbright grantees and do not reflect the opinions of the Fulbright Commission, the grantees' host institutions, or the U.S. Department of State.