My name is David Defries, and I am an associate professor of history at Kansas State University.
I study the Middle Ages with specialties in the Christian cult of the saints and early medieval
Flanders. My Fulbright fellowship helped fund a year-long sabbatical in Flanders, based at the
Katholieke Universiteit Leuven, during which I worked on a book titled Flanders and the North
Atlantic World, 864-1127. My sabbatical has been incredibly successful, even if in mostly
unexpected ways.
The process of securing visas to spend the year in Belgium was byzantine. My partner, who is
also a professor and was also on sabbatical, and my 7-year-old daughter came with me. One
thing that we did not understand is that apostilles are like state-level notary public stamps. You
have to get the apostille from the government that issued the document. This meant that in the
middle of the COVID lockdown, we had to send to California from Kansas to obtain an apostille
version of our marriage license. We spent over $1,000 total. I am glad that we had the resources
to do this. I don't know how poorer people can afford emigration.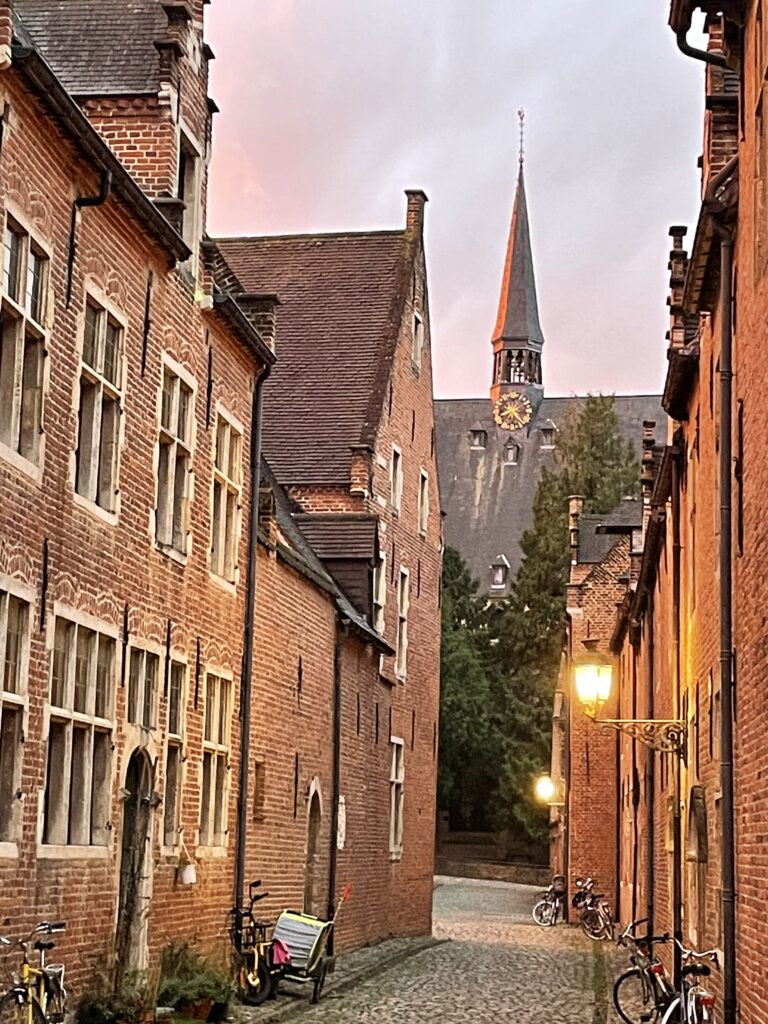 Or immigration. The Belgian system is similar. We were not aware that it regularly takes 3
months to obtain a residency permit. In the meantime, an Annex 15 registers you a month at a
time. The requirements are bewildering: one needs a bank account to obtain a permit and a
permit to obtain a bank account, and both are required for a phone contract (this experience is
common throughout the EU). Essentially, it is a good idea to budget some time each week for
bureaucracy but I don't recommend making it a major focus as I did. I wasted a lot of time trying
to figure out the system. For those staying a semester, I recommend the Wise bank account and a
pay-as-you-go phone account. Europe does not like Visa credit cards.
If you are bringing a child, check into the school system as early as possible. In mid-March,
shortly after I learned I had received a Fulbright, we had to register our daughter for first grade.
That involved sending in a form with five schools ranked in order of preference. The schools
choose whether or not your kid fits the profile they need to make the school socio-economically
diverse. We got our first choice and it was accessible and very affordable (only a few small fees
for things like field trips). After only 9 months, my daughter is fluent in Dutch. (Seriously, a
Belgian parent noted on the last day of school that she is fluent and has virtually no accent. I am
proud and jealous.)
Several Belgians told me that they are not a friendly people. My standard response is incredulity
since a functioning social welfare system seems rather friendly to me. As an American parent, I
have been trained to hover over my kid to protect her from looming dangers. That is not how
parents act here. They just trust that nearly everyone is decent… and they are.
There are some differences that might befuddle people from the US. First and foremost,
invitations to eat dinner at Belgians' homes are generally reserved for family. Otherwise, it's
restaurants. My Dutch textbook tells me that this is a result of long periods of being under the
thumb of other European powers. Frankly, I find it more relaxing: there is no food for me to
prepare and no dishes to clean after.
Download the SNCB train app and the De Lijn bus app (for Flanders: Wallonia has a different
bus service). Public transportation is fantastic in densely populated Flanders; less so in Wallonia.
Think about buying the 10-ticket rail pass, which is often cheaper than single tickets. If you are
living in Flanders and you go to Wallonia (and you should), it might be worth renting a car. Our
options to experience Wallonia's natural beauty were limited by our decision to rely only on
public transit. I am really grateful that we were able to visit so many Belgian cities, museums
and cultural events.
There are many resources for international visitors to Leuven. KU Leuven has a great set of
language courses for Dutch at the ILT and CLT. You can take the courses in various formats or
simply buy the books with access to the accompanying website. The Fulbright staff, especially
Erica, Jasper and Elizabeth, really know their stuff. They go out of their way to help.
Someone said, "it never rains in Belgium, but it's always wet." The climate catastrophe is
changing this, but it still rains frequently, but often not hard and not for long. The Weather
Channel app is helpful: it predicts how hard it will rain. People wear exactly what people in the
cities of other countries do.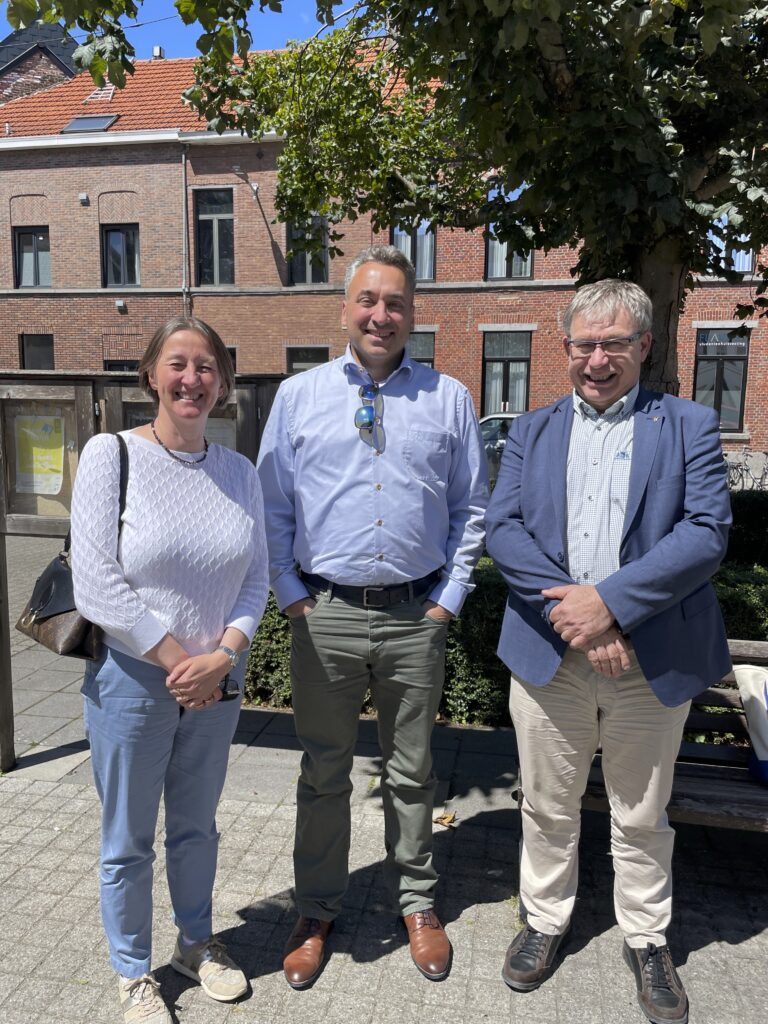 My project reconsiders the basic story that historians have told for the past 80 years about the
development of the early medieval county of Flanders. I thought that I needed to spend time
learning about archaeology, manuscripts and other sources that are only accessible in Belgium.
However, once I got here, I learned that so much archaeology has been done in the past 10 years
that a synthesis is quite beyond my ability. There is no way I would have known this without
close personal contact with the scholars here. I could have wasted years trying to produce a
monograph from across the Atlantic. Now, I am collaborating with two Belgian co-editors – a
historian and an archaeologist – on a volume of collected essays. We are planning to have about
30 Flemish, Wallonian, French, American and English scholars contribute to the project. I am
looking forward to continuing to work with them after I return to the US.
Feel free to contact me with questions at ddefries@ksu.edu.
As the recipient of a Fulbright scholarship to Belgium, David Defries spent the 2021-22 academic year conducting historical research at the Katholieke Universiteit Leuven. He worked on a book about the development of the early medieval county of Flanders as a critical node in the North Sea world and a component of the Global Middle Ages. David is an associate professor at Kansas State University.

Articles are written by Fulbright grantees and do not reflect the opinions of the Fulbright Commission, the grantees' host institutions, or the U.S. Department of State.