Nicole Duby was a 2022-2023 Fulbright English Teaching Assistant to Luxembourg. After graduating from the University of Arizona with degrees in French and Psychological Sciences, she worked as a language assistant in Clermont-Ferrand, France through the Teaching Assistant Program in France. In Luxembourg, she spent the 2022-2023 academic year teaching English at Lycée Hubert Clément Esch-sur-Alzette and the University of Luxembourg. We sat down with Nicole to hear about her experience in the Grand Duchy.
Q: "Has Luxembourg been what you expected? In what ways has life in Luxembourg surprised you?"
"Luxembourg has been both similar to and different from how I had originally envisioned it. While I had an intellectual understanding of how small the country is, it definitely shocked me a bit in practice. I saw the same people often, even when I was least expecting it, and so it led to a sense of camaraderie between me and those around me. I quickly established a routine and became known to those around me, so it was a bit surprising to go from living in a place of relative anonymity to somewhere where I was not only recognized, but was so well known that my coffee order was ready before needing to say it. I am also impressed by the ease with which a person switches from one language to another in Luxembourg. While I understand that most Luxembourgish people are extremely fluent in a variety of languages, it was so fascinating to see how quickly and easily the switch occurred. Luxembourgish people always seemed to try and determine what language to approach me with in order to make me most comfortable. I always felt proud when they determined I might be a native Luxembourger and approached me in Luxembourgish, despite the fact that I can't speak or understand much of it."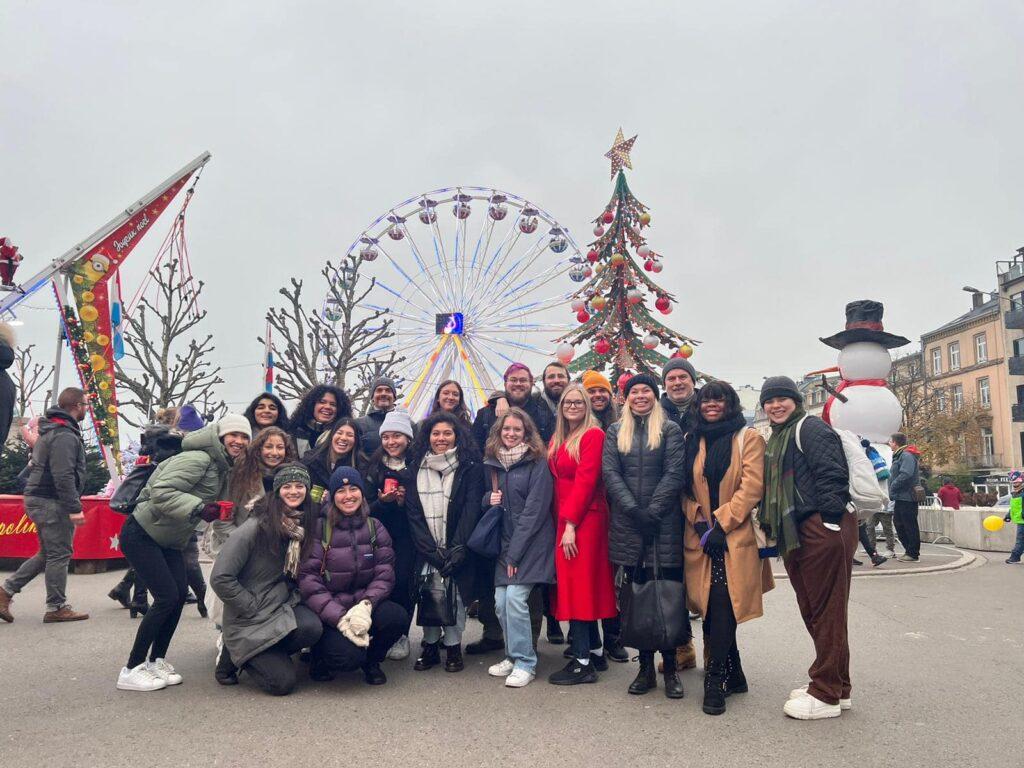 Q: "What did a typical day in your life look like as an ETA?"
"Life in Luxembourg was in many ways rather luxurious. I would usually start my day off by waking up in the morning to the sound of birds singing outside of my window (I lived near a park). I would wake up, get ready for the day and walk to school. I was lucky to be placed around 15 minutes away from the high school and 30 minutes from the University, so I tried to walk as much as possible when the weather was nice. Once I got to school, I would greet students and staff, pick up some (free!) coffee, and head to teach. Occasionally, I would have classes after lunch so I would pick up some food at the university canteen – I highly recommend the mignon de porc – which was always hot, cheap, and delicious. My schedule varied from week to week so I often worked with new teachers on different topics so I was always able to experience new things.
"After classes, I typically walked to the center of town and would read a book in my favorite park. I often cooked dinner at night and tried new recipes with my roommates. After dinner, I'd perhaps do some more reading, work on some grading if I felt like it, and would call friends. On the weekends, I'd meet up with friends downtown to try new restaurants and get drinks. Occasionally, I'd take trips out of town during breaks to explore more of Europe.
"Overall, life in Luxembourg was tranquil and full of beautiful places to explore. The people were very friendly and I made friends from all over the world. I highly recommend applying to this gorgeous country!"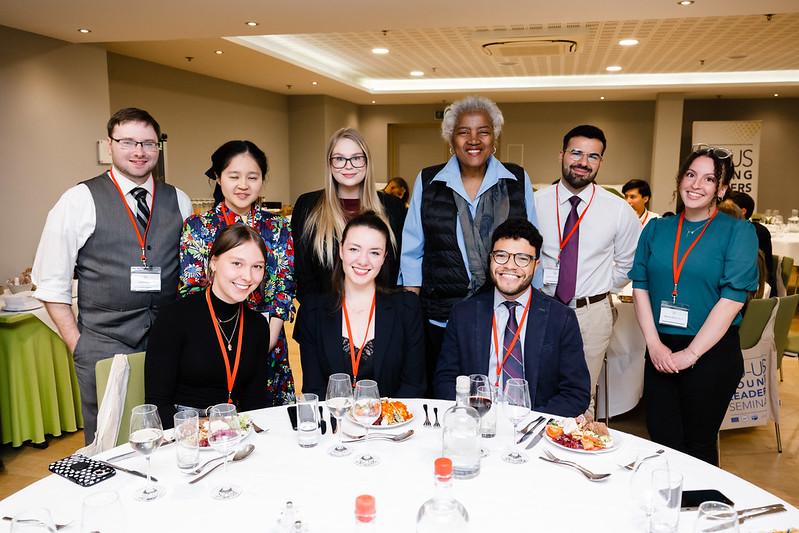 Q: "What has been the most rewarding topic you have been able to share with your students?"
"I have found that most of my lessons on the topics of U.S. politics have been the most engaging for students and therefore most rewarding as well. I was always fascinated to hear my students' perspectives on American politics, and a large part of my time in Luxembourg was spent filling in gaps of knowledge for my students. By the end of my lessons, particularly my lesson on the electoral college and my lesson on reproductive rights, my students told me that my lesson really altered their views and allowed for a more nuanced understanding of the US."
Q: "What has the experience been like to bring family members to Luxembourg?"
"Family members are always surprised by how clean everything is in Luxembourg. People have commented that it feels a bit like Disneyland in how clean and safe everything feels. Luxembourg City is one of the cleanest cities they've ever seen, and I agree! Of course, my family has also been blown away by the free public transportation as well. I've become spoiled by it!"