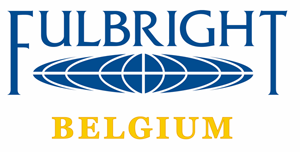 I am in the U.S. for a 2-year masters program and therefore I needed to renew my U.S. visa after my first year of study. This blog post will describe my experience of the renewal process.
At the end of March of my first year Rachel Landers, my Fulbright IIE Program officer, contacted me regarding the extension of my DS-2019 for my second year of study. In order to organize this, we had to schedule an interview, which we did via skype as I am located in Boston and Rachel's office is in New York City. Rachel gave me a list of all required documents for the interview: detailed information about my study program, funding documents and information about my summer travel plans. During the interview, we discussed all the documents to see if I complied with all regulations to extend my DS-2019. Rachel sent a summary of the interview via e-mail to my academic advisor and myself. After my academic advisor had confirmed that all information I provided regarding my academic program was correct, Rachel requested the renewal of my DS-2019.
My new DS-2019 arrived at my U.S. address a couple of days after the expiry date of my old one. I immediately called to schedule an appointment at the US embassy in Brussels to renew my visa. The same procedure took place as when I called for my first visa. As my N-number on my DS-2019 remained the same, the Fulbright Visa and SEVIS fee-waiver was still valid. I received a new waiver confirmation document from the Fulbright office in Brussels that I could bring with me to the visa interview.
On the day of the interview everything was comparable to the first interview for my visa. I was only in Belgium for 1 week, so I scheduled my visa interview on my first day back in Belgium. To ensure that I would have my visa in my possession in time for my flight, the visa-officer allowed me to pick up my visa at the Embassy 2 days later. I received a pick-up confirmation coupon, which I handed over to the security officer, who collected my visa inside the Embassy. I didn't need to enter the Embassy for the pickup.
The visa renewal process was very fluent and whenever I had any questions, both Fulbright Program-managers in the U.S. and in Belgium were very helpful in answering them.
**NOTE: You must only return to Belgium to obtain a new visa if you plan to travel outside of the United States during your remaining year(s) of study. If you will not leave the US during this time, carrying your renewed DS-2019 form with the old DS-2019 form and visa will suffice until you leave the country permanently. Let the Fulbright office know if you have any questions!**
— Phebe Dudek