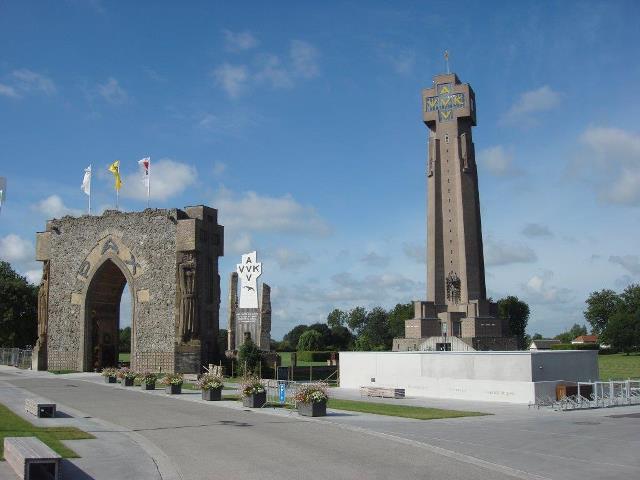 Lest we forget, the Fulbright Commission is organizing an event that explores the Belgian war experience during the First World War on Saturday April 23, 2016. Over the course of the day we will be visiting the Oeren Military Cemetery and the Museum aan de IJzer, dedicated to the dreadful trench warfare of the Battle of the Yser. Throughout the day we will be accompanied by Dr. Karen Shelby, 2015-2016 Fulbright visiting professor at Ghent University, who specializes in the visual culture of the First World War with a particular emphasis on the Belgian cultural memory of the war.
Program:
08:00 a.m. – Meet in front of Brussels Central Station
10:00 a.m. – Visit to the Oeren Military Cemetery
12:00 a.m. – Visit to the 'Dodengang' trenches
1:00 p.m. – Lunch at the Museum aan de IJzer
2:00 p.m. – Toured guide of the museum by Dr. Karen Shelby
3:00 p.m. – "The Belgian War Experience" Lecture by Dr. Shelby, followed by a greeting from the curator and education director of the museum.
4:00 p.m. – Departure by bus back to Brussels
6:30 p.m. – Arrival at Brussels Central Station
Registration is now open for this event. If you have registered for the event, please make a bank transfer of 50euros per participant to the Belgian Fulbright Commission. Registration is not final until payment has been received. Current grantees do not need to pay, as the Commission will cover their costs.
Name: Commission for Educational Exchange between the U.S., Belgium & Luxembourg
Bank: CBC Banque
IBAN: BE79 7320 0561 4533
SWIFT/BIC: CREGBEBB
Message: 'Belgian War Experience [and your first name/ last name]'