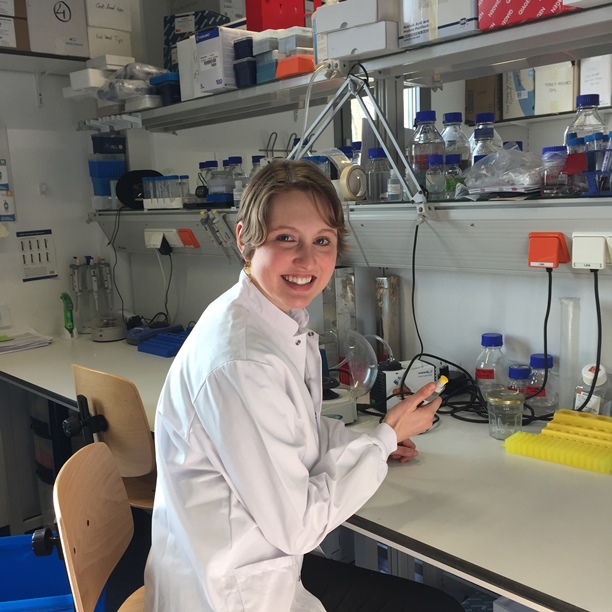 I am often asked the question of what I do as a Fulbright grantee. My standard answer is that I am working on a medical science research project and that as a recipient of a grant given by the U.S. government, I also serve as a representative of my country. All of that is true, but being a Fulbright grantee means so much more.
First and foremost, having a Fulbright research grant involves working on a specific project in my area of interest, medical sciences. I work at the Luxembourg Institute of Health on a project to develop liquid biopsies for lung cancer patients. Working in a lab is a dynamic environment. Some days I conduct experiments; other days I catch up on scientific literature; other days I have the opportunity to attend workshops on statistics or attend other lectures given by experts in the field. What I love most about my work is that it is a step toward personalized medicine, which seeks to provide care that best suits the individual patient's needs. I will be attending medical school in the fall but also live with a chronic illness, and I understand the importance of this kind of care and hope to provide it to my patients.
Next, having a Fulbright grant means taking advantage of opportunities that arise and require me step outside of my academic and cultural comfort zone. In February, I attended the EU-NATO seminar, where we visited the institutions of the European Union and NATO. As a scientist, I was not familiar with the European Court of Justice, the EU Commission, or NATO. However, it was fascinating to learn how the EU and NATO interact with the United States and the role scientists can play in that process. In March I was asked to serve on a panel about black history month and the Civil Rights movement in the United States. Although I am by no means an expert in history, listening to the questions posed by the high school students and the discussion that followed gave me a new perspective on this part of my country's history.
Finally, having a Fulbright grant means embracing your host country and its people. While Luxembourg is geographically small, there is actually quite a lot to see and learn. Early in my stay, I hiked through the Mullerthal region, visited some of Luxembourg's many castles, explored the old casements and fortress in Luxembourg City, and visited the American Cemetery where General Patton is buried. This fact piqued my interest in Luxembourg's role in the Battle of the Ardennes, more commonly known to Americans as the Battle of the Bulge. I also joined the University of Luxembourg choir, which is made up of students, faculty, and community members of all ages. At Christmas, we presented a concert with the Vivaldi Gloria and the Bach Magnificat. There is nothing more magical than hearing those pieces come to life with a baroque orchestra in an old Luxembourgish church.
As you can see, being a Fulbrighter in Luxembourg entails much more than my standard answer reveals, and I cherish the friends I've made from all over the world. Although it seems hard to believe, in the next couple of months, I will finish up in lab, sing a final choir concert, attend a final service in my church, and say goodbye to beautiful Luxembourg. I guess that means I have to finish my castle bucket list before June 21 rolls around. I think I've got just enough time!
-Catherine Bennett,
2015-2016 U.S. Fulbright Research Student to Luxembourg