It has been a month since I started my adventure. Indeed, it was exactly one month ago that I took the plane to fly to the Gateway Orientation week in Chicago. Over the course of one week I got to meet people from all over the world heading to the same university which was very exciting as we now start this new cultural and educational experience together. For one week we stayed together and learned about American culture and politics and we prepared ourselves for our upcoming year. On top of that we got to take a trip to the city of Chicago to visit the Windy City and we finished off the week by attending a baseball game. The Orientation week was thus a great opportunity to build first new friendships that will certainly last for my entire stay in the United States and hopefully even after that.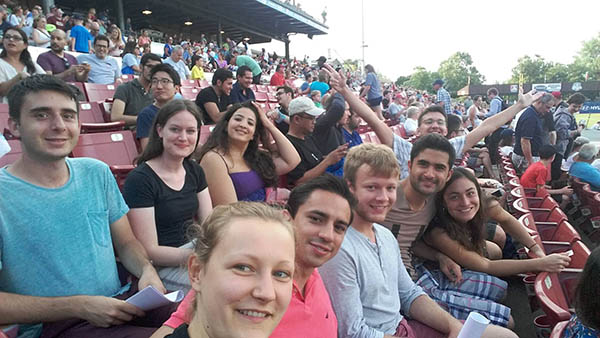 After the Gateway Orientation I headed to Berkeley. I moved into International House, which was very impressive because I am constantly exposed to so many people and cultures from all over the world. So far it has been an extremely enriching experience.
Once University started, with more orientation classes, I got to know the people of my class who are also from various continents. I am thrilled both about my courses and the people I have met so far.
Besides the official university life, we have thus far taken several trips to San Francisco and discovered the city which seems to be an amazing city to spend time in. I am very happy with my first four weeks and curious about the upcoming months.
— Catherine Schiltz,
2016-2017 Luxembourg Fulbright grantee